Babycare
Air Conditioner l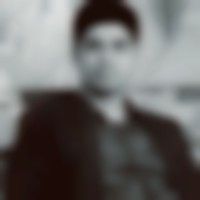 Created by Updated on May 10, 2017
My baby is just 4 days old, my parents and neighbours are said to me that dont use air conditioner where baby and mom sleep. kindly suggest me can I use AC ?
Kindly
Login
or
Register
to post a comment. | May 10, 2017
hello ... my baby was born in September... and still I used AC... it was little warm and humid so I used to maintain temperature around 27 deg to 28 deg in September... all the hospitals and nurseries where babies are kept are air conditioned right ... Even the doctors don't say not to use AC ... u should definitely use AC in this scorching heat .. and protect your baby from this extreme heat .. imagine your baby for lying in so much comfort in his mom's womb and suddenly after birth he/ she being exposed to such high temperatures.. It will be inhuman not to use AC .. and torment your wife and baby both .. if u can afford it ..please use it... I am not saying keep temperatures very low .. but u should use it around 26 to 27 deg depending on your baby and wife's tolerance... yes it is an old thought that a new mother should be kept in natural environment .. coz exposing to coolness can lead to aches and pains in body ..tell her to use a blanket or a thin sheet while sleeping in AC.. and to cover her and baby 's head ... that's it .. it is very old school not to recommend AC in this extreme heat ... also baby can get sick and dehydrated in this extreme heat coz babies thermoregulatory systems are very weak ..they can't adjust to very cold and very hot.. so just 4 days old .. newborn.. born in extreme heat... first summers .. extreme summers .. risky for baby not to use AC .. but in case your room is cool enough and both baby as well as your wife are comfortable in fan .. that means u will have to ask your wife to keep a check .. excessive crying ... panting for breath.. pale ..dull .. irritable.. are all signs of discomfort .. may be heat ..so then better use AC ..this u have to decide depending on coolness of room and baby's comfort .. please make your baby comfortable so that he / she doesn't have to fight the heat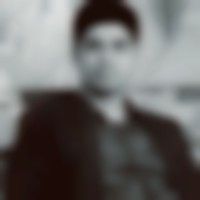 | May 11, 2017
Thanks Mrs. Niharika, for wonderful suggestion. actually when we were in hospital that time nurses off AC. said AC is not good. we spoke with our doctor also on this. doctor said we can use AC at 27 to 28. yesterday I use it and observed my baby sleeping properly. my baby was irritated due to this extream heat and now he can sleep very well without irritation. once again thank you very much. | May 11, 2017
wow... nice to hear ... baby should not be irritable that's all ... so only parents can monitor that.. I think no harm in AC till the time u maintain good comfortable temperatures.... not excessive cold .. 27 to 28 deg is ideal depending on the requirement.. as far as mother is concerned she should cover her head and ears .. both should not be directly in front of the blast of AC.. comfort of baby in this heat is most important.. otherwise can land up in dehydration and further complications.. so keep checking baby's comfort and signs of irritability.. glad I could help u .. take care
More Similar Talks
Top Babycare Talks