Child Psychology and Behaviour
Special Needs
All Created by

Updated on Jan 20, 2015
Hello, My son will turn 2. 5 years in this month and he is still blabbering, sometimes speaking gibberish and knows around 7 words like papa, kaki, kuala etc.. he uses the sounds a,k,b,tha,thi,pa.. He started using these wordswhen he was 1. 4years and till then stuck with the same vocabular. He understands everything and would point to get things done. He has no hearing issues and is a happy go lucky child at home and comfortable with adults as he was not really exposed to children of his age as both of us were working and his grandparents did not take him to parks. He knows names of veggies and fruits n would point correctly but not express. Should I be worried? Also he is shy when it comes to mixing with children, however with time and if the other kid or adult shows interest in him, he gradually opens up. Do I go for an autistic evaluation? I have gone through the article on autism but do not see any signs in him except he is a bit shy with kids and he is not yet speaking. Sorry for the long post but please help
Kindly
Login
or
Register
to post a comment. | Feb 13, 2015
Yes, now that he is clear of autism and only a delay in language, I don't know whether I should put him in a therapy class or keep talking to hi at home till 3. Really confused and worried. Please help. | Jan 30, 2015
Everyone in your family shud also speak same language. (hindi/english) Sometimes we use different words for same thing i. e water,mummum,pani. so child gets confused. all of u shud use same word. N keep on talking to him & clearly/slowly pronounce the word. He will automatically pick up. Also, u can taught him through lip movement by putting his hand on ur mouth first then tell him to repeat the same by putting his hand on his mouth. this also works. | Jan 30, 2015
Aarti, I have taken him to a developmental specialist and was told he is not autistic! There is a delay in his expressive language only. Receptive and sensory skills are good. | Jan 30, 2015
Anayee..... Pls dont take it lightly.. I have faced the same situation. Though i was home maker. Pls do visit, Child deIvelopment specialist. WE have taken one yr speech therapy classes for my son. He was exactly the same you discribed.. we kept on waiting hoping one day he will start talking. Now he is another like normal child, speak properly and now narrate stories/incidencies too. Just for your ref. Parents dont get to know whether the child is autism or not. Few kids intially behave normally... and later stage.. discover the same. | Jan 21, 2015
Thanks so much mommies for the suggestion n inputs. I will try to take him out often and not give in to his pointing at things.. Will keep you all posted ???? | Jan 21, 2015
Hi Anayee! It is but natural to get worried. Am just telling you from experience that I stay in a joint family and one of my cousin sis she also has a son who's age is same as my son's. Because I stay with a huge family and everyone is talkative my son learned to talk soon. And stared to mix as well. Whereas my cousin faced a similar problem where her son did not utter any words except for mama... but when he got enrolled in a playschool he started mixing up with other kids and started to talk properly at the age of 4. So it happens. And if you still think to go for an autistic evaluation maybe you could ask a paediatrician just for your peace of mind.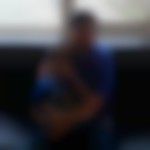 | Jan 21, 2015
Hi Dear,,pls dont worry... i too had a boy,,now he is 4 yrs old and just started to speak properly.. we are also a working couple and my kid used to stay with a full time maid. thats the only reason in my mind for his late speaking ....when he was 2. 5yrs old he was doing the same thing as you described in your post,,so dont worry at all and forget abt autism... u r kid is absolutely all right.. just speak with him as much as possible and if possible ask parents to stay with him,,when my maid went and my in laws started staying with us,i observed that my kid started speaking so quickly ,,,,i hope u r bit relax now... anyway these boys are slow in everything... so cheers... and wait for sometime till he turns 4.. after that if he is not speaking try to consult with the doctors,,but not before that. :).. | Jan 21, 2015
Anayee, it is normal for children to take time to open up. From your side, take him out as often as possible, let him mingle with other children, if possible drop him to a friends house where you can go later to pick him up. This will make the child independant faster than having a mother or a maid hovering. prompt him to speak. if he points to an apple, prompt him by saying "does baby want an apple" say the word apple and mumma will give it to you. reward him when he does with the apple and a hug. talk to him a lot. tell him stories. Instead of calling all children baby, use their names. this will add words to his vocabulary. | Jan 21, 2015
Hi Anayee, don't worry. I think what you said is right.. he doesn't have enough exposure to other children perhaps. Organize play dates and take him to other peoples houses. He will be shy in the beginning but once he accepts these outings, he will open up. Ensure that atleast 4 times in a week he is out. Also, about vocabularly, insist he says things out rather than pointing... if he just points and does not say, then tell him that mumma is unable to understand. FOr eg: when thirsty, if he points to water, do not give it to him at the first go. Insist he should say water and then give it to him. SOmetimes, in our eagerness to keep children happy, we give them what they want, even before they ask for it, making them lazy to make an effort to speak out. hope this helps. | Jan 20, 2015
Thanks Shikha for your inputs. Yes, he has joined a playschool n is very happy there and apparently mingling with kids too.. Just that he does not express and keep pointing at things to convey his needs | Jan 20, 2015
*Andoing = and | Jan 20, 2015
Also 2. 5 years is appropriate age for child to join playschool where child will get ample opportunity to meet agemates. Everyday exposure to kids and older children and facing many different situations like going to and back from play school or class activities, interacting with teachers, didi 's (helpers ) will allow the child to open up andoing express self. | Jan 20, 2015
Hi Anayee! Its indeed a difficult situation for you as a parent and I appreciate your concern. It is advisable to get a thorough check up from a developmental specialist without loosing out on time as the earlier the intervention , the better are chances of managing the problem. it is difficult to zero in to autism with the symptoms described. Some children are shy by nature and since u have mentioned child has no exposure to agemates or even older kids, language delay is not unusual. However an opinion from an expert would be a better option.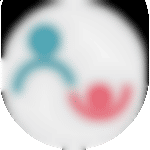 | Jan 20, 2015
Hi Anayee. You may refer to a earlier parent talk on a similar topic. Pls read here- https://www.parentune.com/parent-talk/my-daughter-does-not-speak-and-is-shy/1323
More Similar Talks
Top Child Psychology and Behaviour Talks
+ Start a Talk
Top Child Psychology and Behaviour question
Top Child Psychology and Behaviour Blogs