Parenting
all Created by Updated on Aug 22, 2015
hi my son is 6 yr old I feel him very introward and he always want to stay alone only not like to share anything with us just staying alone only and thinking all day. behaving very slow and confident level also going very low day by day he only think that I can't do anything I do't know anything I can't learn anything. he only thing that I deserve nothing like that. he always saying about another kids that I also want to be like them but I can't why? he always getting confuse can't take decision quickly. please please help me friends as we want to do anything for my kid to get his confident level back.
Kindly
Login
or
Register
to post a comment. | Aug 24, 2015
Hi Ruchi SHah! Please notice is this a recent change in his behavior? If yes, please try and find out what is disturbing him? What are the demotivating factors in his environment? U could ensure following things to help him regain his self confidence. 1. Never compare your child with his sibling/cousin/agemates/ peer group. 2. If he tries to do that himself, remind him 'he is unique'. 3. Remind him of his strengths. For ex. Whenever he gets demotivated tell him 'u r good at drawing/sport/ Maths'. 4. Dole out praise on him judiciously to avoid putting undue stress on him. Remind him of occasions when he was good in a particular thing. 5. Encourage him liberally. Tell him he has the ability to do a particular task If he wishes to . 6. Listen to him, empathize with him. 7. Hug him,love him often. 8. Tell him u love him no matter what. Despite of his performance academically, u would love him the way u always have. 7. Talk to his teachers, to give him opportunities to display his strengths. Appreciate him often. 8. If he has interest in drawing /sports or any other activity, let him pursue that as a co-curricular activity. 9. Let him make mistakes. children learn from mistakes faster. Be his role model. If u make mistake, accept it and tell him it is ok to make mistakes and learn from those. 10. u could seek professional counseling, if u wish to. Hope these would help!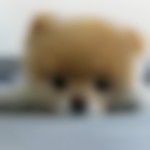 | Aug 24, 2015
Ruchi Shah, I think more than anything what your son needs right now is a friend in you. Be his best friend and not just in words but actions too. Take him out for an ice-cream, play some game with him outdoors, play an indoor game with him, roll on the bed laughing out together or tickling each other--just be his friend. And with being friends, come two things 1) do not judge him whatsoever happens. Even if he fails an exam, make him feel that one failure will not affect your love and support for him. Do not talk to him about it,neither force him to feel or think about it. Help him move on 2) do not compare him with his peers. so what if he is not good in maths, he is sure to have a gift in something else.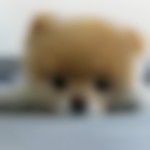 | Aug 24, 2015
Ruchi Shah, importantly, look for positives in his nature--he may be good at painting, or music or something else. Nurture that and that is where he will gain confidence from. and lastly as Shikha Batra said, hug him often, love him as much. Your child is precious and make him feel so.
More Similar Talks
Top Parenting Talks