Parenting
All Created by Updated on Aug 03, 2013
Hi My concern is my 6 years daughters behaviour. She does not listen to any of us. Its only after i shout or get angry she obeys. But this is exhausting for me both emotionally as i feel terrible after i do that n mentally. I also feel im not able to understand my child. I really dont want to raise her like this. Pls advice. Regards
Kindly
Login
or
Register
to post a comment. | Aug 04, 2013
Thank you shikha n gaurima. I do relate with ur suggestions. | Aug 04, 2013
Dear Shweta ... Its great to see you as a sensitive and conscious parent. The issue that you describe is not rare. Many a times new gen parents are over monitoring their kids or supervising them too closely. Consequently, the child grow up on hearing - no , no don't d this, put it back, don't play with this, don't touch that, ....and the list of don'ts is unending. The 'no' s get multiplied when the child has to hear no from parents, grand-parents and other adults also. So, to have their way children find it convenient to not listen to instructions as they find it very 'boring' and 'threatening' to their interests. SO, you may try to make your instructions 'INTERESTING' and 'REWARDING' and no wonder you might be surprised with the results. (((( THINK )))) Some tips that you may like to try: Before telling her anything - take her name - get her attention - ask for a favour or give intruction, be very clear specific - declare a dead line - declare a reward == do it lovingly. eg. Shreya, shreya .. baby listen to me , can you please get your school bag till I count to 10 and when you do that I will read you a story/ i'll make smiley tattoo/ i'll give you 10 points / i will give you s star sticker ELSE mum will feel upset and will not take you to the park/ will send you to a 10 min time out/.... The key for any approach to succeed is persistence. all the best. | Aug 04, 2013
Hi SHweta! I appreciate that u r wanting to bring change in ur self rather than ur child. This is the key to ur problem. We as parents sometimes are unable to understand our kids. But that is ok as parenting is not something that is taught in schools or colleges. It is something that we learn with each passing day and we too grow with our kids. so it is advisable that please take one day at a time and focus on any one argument between u and ur child and find out what is it that triggers this argument. Where it stArted? What could have been done or said to avoid making it reach the point that where u had to shout? Sometimes kids get used to listening to instructions when told 3 or 4 times or more in loud voice. This is because we as parents allow them to take us for granted and keep giving them hollow warnings without taking action. So it is advisable that please start afresh. Start by giving instructions and tell ur child clearly what you expect from her during that particular moment. Be as calm and gentle while voicing it out without any warning or scolding attached to it. If this does not work u cud tell her that this is the second time u r repeating and she cud continue doing whatever she is afterwards. And if she still does not listen u cud punish her by not talking to her the whole day n actually doing it once or twice wud make her sensitive to how much u r hurt. sometimes it is advisable that please relax n chill out with ur child to show ur other side too. Thirdly when she is in a good mood u cud talk it out to ur child how much u love her and care for her. And how u both together could be the best mummy beti duo. this might motivate her to follow ur instruction. And do not forget to appreciate ur child for every positive response. It is like u can't start car from third gear it is sure to give jerks. One has to start from 1st gear when u leave home to reach destination and modify speed according to traffic and use 3rd , 4 and finally 5th gear judiciously. Similarly start with love and then slowly modifying ur instructions u cud deal with this issue.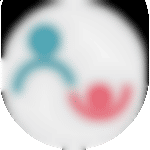 | Aug 03, 2013
Hi Shweta! Please check out this workshop blog. You may find some useful inputs/tips here. https://www.parentune.com/parent-blog/handling-aggression-in-children/336
More Similar Talks
Top Parenting Talks