Health
Allergic baby( wheezing) Created by Updated on Jul 02, 2015
Hi! I am a mother of twins ( boy n a girl) aged 2. 5 years. I am a peridontist by profession n I know pharmacy well. I am an asthmatic too. My son is falling sick almost every fortnight coz of some allergies! I think it's a d weather n my dog's hair shedding. In both cases, I can't help much. I am pretty worried abt him as he was on nebulisation using budecort n asthaline n then we switched to adrenaline 1:1000. He had fever for which we had given him crocin syrup. He has been vaccinated for all possible things n his vaccination record is up to date. His immunity is pretty low n he has stopped eating. Being a doctor I know I am doing my best in terms of drugs but I need to know more if I can switch over to homeopathy or do something so that he eats n recovers fast! Pls help.
Kindly
Login
or
Register
to post a comment. | Jul 08, 2015
Kids r much better now( touchwood) | Jul 08, 2015
Thanks mr khetan! I think I need to follow ur instruction. Septillin syrup has been quite effective! Thanks guys for sharing ur experience n advising me on this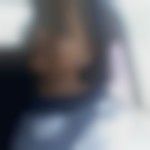 | Jul 08, 2015
hi amrita.... my son is 3. 6 and he has been suffering same as told by you. initially i tried nebulising for a week and then at the end in july 2014 i had to switch to asthalin & budecort inhalers twice in a day daily as docs told me he has allergy related cough aND LAST RESORT is inhaler. recently i discovered that one of the inhalers i was giving him for so long was an steroid and now that his cough was not all that bad too i switched to homoepathy... m not sure how fruitful this treatment would be but i hav my hopes high and keeping fingers crossed | Jul 04, 2015
Hi sandeep! I already started septillin syrup by Himalayas as advised by Kanika in this chat! I shall keep ur advise in mind! Thanks a ton for replying | Jul 03, 2015
Hi Amrita, I would recommend to go for Ayurvedic. The Ayurvedic medicine have no side effect. Your son need Strong immunity which will develop over a period of time by taking ayurvedic medicine. | Jul 02, 2015
Thanks for ur view n experience Megha! We have a Labrador n it's her hair shedding that's making it worse! I know abt carpet n rugs so I never had any in d first place. Even I am asthmatic so this dust n weather change affects me too. However I shall try almonds n honey n chawanprash combo. As suggested by one of u, I am going ahead with septillin syrup as well. Pls pray for his fast recovery. N thanks for replying !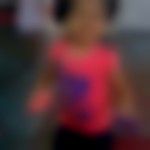 | Jul 02, 2015
Dr Amrita, I am not sure if advising a doctor is the right thing to do, bu just want to share my experience on this, something similar use to happen to my daughter it was dust allergy and nothing else I have lot of carpets and rugs in the house so when I figured out it was dust I started getting the carpets and rugs washed almost every third day, it helped and even window panes and curtains. Sometimes we ignore these little things around us. As for immunity I just gave her lot of Chavanprash and crushed almonds and honey don't know if they helped but she is so much better now. | Jul 02, 2015
Can u guys suggest what shall I do abt his food habits! He has stopped eating since he has been on so many medicines! It's worrying me actually. He isn't dehydrated but very weak. | Jul 02, 2015
Yeah Rashi! U r right. Many people r supporting homeopathy n I am sure it must b good. Can u suggest a good homeopathy doc in Pune | Jul 02, 2015
Hi Kanika! Even my kid is on telekast syrup n montelukast. His condition is acute n I shall definitely try homeopathy in d new future once he recovers now ! Thanks again | Jul 02, 2015
Hi amrita i have a 4 yr old daughter she has been suffering from ths problem for past 1 yr. We are showing her to a child pulmonologist now. He suggested a nebulisation course and parallely prescribed septillin nd polybion nd montair. After a month nebulizer has been stopped and we are continuing wth these medicines only. I had tried homeopathy but it doesn't work when the condition is acute. You can switch to homeo once the kid is stable for some time. | Jul 02, 2015
Dr. Amrita Kishore You best know about the alopathic treatment but homeopathic treatment is always safe. For your reference, just read this- "Homeopathy helps the body to heal itself by improvising its immune system. The medicine given to an individual depends on his behavior and his susceptibility to a particular type of disease. The treatment in homeopathy takes a long period of time. So it can't be used in emergency case. One good thing about homeopathy is that this methodology has no side effects if the treatment is going under the supervision. "
More Similar Talks
Top Health Talks