Parenting
Allergic cold and runny nose often.... Created by

Updated on Nov 10, 2016
Dear mommies. ..my 18 months old son is often affect by allergic cold,cough and runny nose... old suggest me some way how to avoid it.... and he's also in same wright for past 6 month... is it ok...
Kindly
Login
or
Register
to post a comment. | Aug 01, 2017
Priya, First you have to improve your little one's immunity power. Take a look at how you could improve your child's immunity and build resistance to disease. https://www.parentcircle.com/article/immunity-boosting-foods-for-toddlers/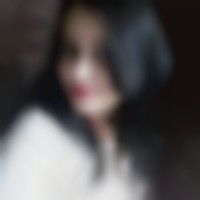 | Jul 06, 2017
hello..... my baby is 18 months old.... can we use fresh ginger juice in honey and give him that rather then dry ginger powder?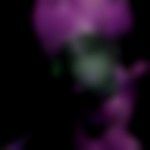 | Nov 12, 2016
sure mansi u cn.. bt c it alwayz depnds on the baby.. bt strt with a pinch only.. i'll b better.. it takes time bt definitely works.. all the cough passes through vomit or motion.. and not only in cold n cough u cn use remedy throughout the winter.. ur baby will b safe.. | Nov 11, 2016
priya if ur baby is more allergic to cold n cough then u can try one best thing too for 15 days only s 1st .. tk dry ginger n long pepper the pepper one which has tail roast it n grind it to powder n mix it with ghee daily gv it ur baby at night tiny ball n gv him warm water try this for 15 days if he s allergic then it ll be cured ... 2nd ... cut lady finger and boil it in water and add pepper and salt n sever him warm .. | Nov 11, 2016
ss mansi n priya elaichi s very good .. mansi now u just start with small proportion once if the kids started liking the taste u can increase the quantity. as elaichi sooths the throat too n as I discussed with other mommies too I ll like to share again as winter stated boil few tulsi leaves in water n gv to baies its really gd u can add ajwain too as daily ajwain water may be heat but tulsi water s very good..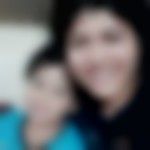 | Nov 11, 2016
hi Surbhi can I give this to my 19 months old also or sud I add more quality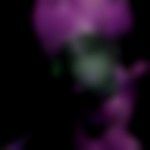 | Nov 11, 2016
ap moti elaichi k danne nikal kr usse bhun lo.. thn uska powder bana lena.. yh powder evry mrng one pinch ek spoon honey mei mix krke dena.. jb b apak baby naha k bhar aye.. thk hojyga.. | Nov 11, 2016
yes ew can bt only half teaspoon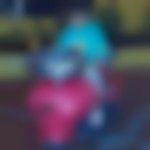 | Nov 11, 2016
my baby is 13 months old can i give him ginger remedy to him. ????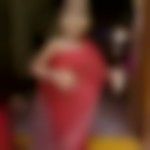 | Nov 11, 2016
hi Priya, I usually recommend carrot+apple+small ginger piece juice every morning throughout the winter season. Minimizing the mucus causing foods like milk, wheat, sugar will make big difference. Home made bone broth and chicken soups twice in a week helps improving the immunity. winter is season of orange color. try consuming as many orange vegetables as possible. No frozen or reheated foods to the baby. Warm water sips through out the day helps draining the mucus. nothing to worry about weight as long as baby is active. I hope this helps! -Sangeeta Muddapu, INHC, AADP. | Nov 11, 2016
give ur baby the paste of ginger and honey.. it is very effective 1 tsp in d morning and one at night


| Nov 11, 2016
Mix 2pinches of cinnamon powder, 1pinch dry ginger powder with 1 teaspoon honey. Add very little water and try giving as 5 ml syrup twice a day. This will flush out the mucus as vomit and baby feels happy without congestion.

| Nov 11, 2016
hi u can give honey in warm water daily few times and also in the morning boil some tulasi leaves in water and give that water to ur child. both of these vl increase childs immunity power. getting frequent colds is good becos it strengthens immunity system.


| Nov 11, 2016
probably steptelin ayurvedic syrup wud build resistance | Nov 11, 2016
Firstly , vaccination for flu which is yearly will help reduce the incidences... avoid dust, smoke , mosquito repellant vapours, protect from cold, ..the allergens needs to be identified and avoided. | Nov 10, 2016
my baby is 13 months old wat kind of nutrition fud can give for baby weight . | Nov 10, 2016
Dear the weather is changing all babies r affected frm dis. Dnt worry let the nose run for sometime so dat it wont clot inside d chest. Do hone remedies. Like steam n all. | Nov 10, 2016
thanks richa will do it... | Nov 10, 2016
my baby has the same prob.. soo she get vold frequently. i opt for home remedies. Like turmeric powder in milk , ginger honey three times in a day and at night i do some vicks massage to her feets n then wrap up with socks.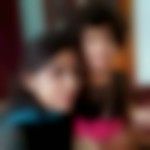 | Nov 10, 2016
yes check wid ur doc.. but otherwise, Giv more fruits specially dose of vitamin c ..d opposite s a myth.. giv lime n Orange juices wid sugar boiled room temperature water.. add salt too.. dis s jus for resistance ..doc Wil help better :) n if u r a non vegetarian u can giv chicken soup durin flu helps heal faster doctors too agree wid dis.. please don mind if u r vegetarian :) | Nov 10, 2016
Hi Angelo am often visit paediatric for the same allergic cold he is prescribed same medicine too.... is that allergic cold is common for babies. ... | Nov 10, 2016
Hi Priya, it's better to check with paediatrician once!
More Similar Talks