Health
Allergy Test Created by Updated on Oct 16, 2012
My daughter is going to be 4 years this November. Her paediatrician diagnosed 2 and half yearsback that she was wizing whenever she suffered from Cough & Cold. She used to catch cold very often, almost every 10-15 days. He suggested an anti allergic treatment and restricted her from having Milk Products, Fruits like Mausambi, Oranges, Grapes, Banana & Guava. The doctor said that this wizing can later become Asthama if not treated now. Weimmediately started the treatment. It's almost 3 years now. The line of medicines are still on. The restriction on my daughter's favourite food like cheese, cake & Pastries, banana, ice cream etc is still on. My poor girl has highly cooperated with us. I want asecond opinion. The situation as per her health definitely saw improvement. But how long should I continue this treatment. How long should I restrict her from eating any child's fav food !!! Is there a way which is specific about the allergy that she is suffering. So that we can restrict her from only that particular food item.
Kindly
Login
or
Register
to post a comment. | Oct 26, 2012
Thank you Dr. Vaneet. I got the blood test done for my daughter. Thank god, she is not allergic to any food in particular !! | Oct 19, 2012
father. As her father suffers from Asthama. Though it's not severe, but it's aggravated whenever he has extreme cough and cold. If we continue the Allergy Medicines are there chances that we can prevent my daughter from suffering from Asthama in future!! | Oct 19, 2012
Dr. Parmar, what are the chances of my daughter inheriting Asthama from her | Oct 19, 2012
Thank you Dr. Parmar, Neeta, Sana & Ruchi. Your inputs are truly appriciated and helpful for me to fight the situation. Thanks once again. | Oct 17, 2012
Now he is much better and does not require the daily medicine... though we still ahve to be careful with some food items such as juices, nimbu paani which immideately affect his health. as they grow older they too understand what to avoid and how to be careful. So dont worry! | Oct 17, 2012
Radhika, Even my son now aged 10 years was severely allergic and had developed enlarged adenoids. He was on a daily intake of anti allergic medications which helped him reduce the episodes of cold and cough. we consulted many doctors, but all suggested the same treatment. | Oct 16, 2012
Hi I have undergone the same worry with my 5 and half yr old son. And it was frustrating to see how my son used to be weak due to the cold and cough.... and the medicines.. and the doctor was like staying in a area like mumbai lot of pollution climate variation and also the humid nature tigger the cold and cough... even my son is being advised not to have anything from the fridge and no items with preservatives and avoid cream ...and cheese... | Oct 16, 2012
now we have started giving homeopatheic medice his attacks have lower down and his allergies has also gone. try homeopatheic. | Oct 16, 2012
well my son have got the same problem , he has got skin allergies when he was 2 yrs old then we consulted skin expert, so his allergy was gone but later after 1 yr his couging problem occured. we consulted many doctors for 1 yr we gave him allopathic medicene but no results.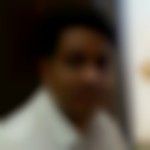 | Oct 16, 2012
It's a case of allergic bronchitis/ viral associated wheeze . Most of the kids grow out of it . If there's a strong family history of allergy d child may develop asthma later. As far as the dietary restrictions are concerned a mother would know the things which aggravate the cough. There are blood tests available for foods and inhalants which would tell us the things the child is allergic to and to what extent. We need not presume and avoid foods in general .
More Similar Talks
Top Health Talks