Food and Nutrition
Alternative Food Created by

Updated on Oct 21, 2012
Hi, My daughter is 2. 5yrs old. She only likes drinking milk, she hates food. I've been feeding her lactogen from 0 months till now because of this she easily effected with cold all the time. Also started giving her pediasure as per doctor. Tryed all types of food. Even tried giving her fruits, but that doesnt work. Can anyone give me good recipies for her.
Kindly
Login
or
Register
to post a comment. | Apr 25, 2013
Even i give pediasure to my son 2. 5 yrs old. Bt my doc did not suggest it n it has been workin well with my son. | Apr 25, 2013
Try boiled vegetable soup n spice it up a little if she likes. I used to make rice n vegetable ladoos wit a little grated cheese. Get d rice n veges cooked n then add a little cheese. Mash everything together into a thick paste n then mould them in tiny ladoos. It had worked for me. | Nov 10, 2012
Thanks everyone all ur tips worked out a bit....... change comes slowly but good see her eating little everyday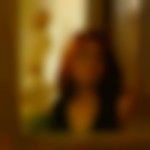 | Oct 22, 2012
Dear Pavithra, Please try the following ideas: a) DO NOT FORCE FEED & respect your child's appetite as they may associate mealtimes with anxiety, b)BE CREATIVE- offer a nibble tray to your child to graze from a VARIETY of foods with BITE-SIZE portions, c) make the food look colorful & attractive by adding HEALTHY TOPPINGS, d)CUT DOWN ON MILK & before solid food based mealtimes so that the child is really hungry to try new foods, e)call food items by PLAYFUL NAMES like-idli buttons; apple moons; banana wheels; peas balls; egg boats; cheese balls; parantha stars; cheese in the trees (melted cheese on broccoli or cauliflower floret); carrot swords; yum yum pizza (made from multigrain bread squares; favourite cartoon's name with smoothie (fruit+yogurt+honey+milk blended lightly); pancake triangles etc, f)place a homemade HEALTHY DIPS with main foods. For eg: cheesy dip/paneer dip/smoothies dip/pureed fruit/peanut butter/hummus dip/plain curd/fruit yogurt dip/tomato dip that looks like ketchup etc, g) other CALORIE DENSE FOOD OPTIONS: boiled corn/dried figs/avocados/ mashed potato with shredded boiled chicken or fish/boiled sweet potato/boiled potato with cheese/muesli/cheesy baked vegetables/cheese & egg sandwich bits/boiled dried beans with rice/upma/chilla etc; h)cut all DISTRACTIONS LIKE TV & other electronic gadgets at meal times i)let her try eating herself while you step out of the room for a while... | Oct 22, 2012
Hi Pavithra. I have been through the same situation with my daughter until she was almost three years old. She loved only milk and feeding her anything else was a task and mealtimes used to end up with everyone getting upset. Like Neetu suggested, we need to be imaginative with their food and the presentation. I tried many tricks and finally realized that she wanted to see what she ate. I used to make the mistake of mixing the gravy, rice, vegs all together and put on her plate. As soon as I served them separately,she took more interest in her food. Another thing may help is to have her around when food is being cooked and maybe ask her what she would like to eat for lunch or dinner or even discuss the menu with her. That way she knows what to expect at mealtime. You may try making sandwiches and cutting them into shapes with biscuit cutters-they come in shapes of animals,stars,trees and more. Children's taste changes all the time, she may enjoy eating something now which she dint a few months back. And presentation is very important. Good luck! :)Im sorry, I do not have any recipes at the top of my head though. | Oct 22, 2012
Hi Pavithra, no recipes but here's some tips. Here's what I used to do. I would shape paranthas into his favorite shapes. Cars, Moon and stars, trucks, smiley face, an airplane, a doll. And once the child starts taking off each bite, its like they are eating up the object bit by bit, it thrills them. Also, in the company of other children, kids generally tend to eat the same stuff they refuse otherwise. Perhaps you could arrange small parties with little kids and mums in your locality. And take tips from fellow mums on the menu. Also, there must be some particular tastes that she prefers. You could look up recipes on how to cook a particular food item in different ways that interest children. Involve her in setting the plate, rolling rotis or doing small bits around the kitchen. Tell her stories about how food makes kids healthy and what could happen if we do not eat. You will need to dramatize a bit :) Perhaps buy her an attractive set of plates, spoons and glasses with her favorite cartoon character on it.
More Similar Talks
Top Food and Nutrition Talks
+ Start a Talk
Top Food and Nutrition question
Top Food and Nutrition Blogs