Parenting
Am i worrying a lot due to the presence of mentally retarded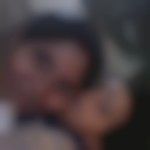 Created by

Updated on Jun 29, 2015
Hi im a mother of 11 month old. I line in a joint family along with my husband FIL, MIL, BIL, and SIL(who is mentally retarded)... my problem is with my husband's sister ( age 28 as i said she is mentally retarded). when i for married she was such a good girl and she never used to cause any problem.. after my son was born she completely got changed... when i came back to my in-laws place after delivery she coped up well with my son... she used to Play with him even my son got attached with her... but now-a-days she doesn't go well with him... whenever my MIL plays with my son she comes and rest her head on my MIL lap... when some one plays with my son she behaves aggressively and his them... when i being my son to living room to play she shouts hard and starts throwing temper tantrums... nowadays she never plays with my son and hits her parents and throw things on them whenever they interact or play with him... just to get rid of her ego i make my son to play a lot with her, she would get a new toy whenever he gets one, he loves to play with her... he used to sit on her lap and loves to kiss her and shares his toys with her, but she never responds and sometimes shouts and yells at him. I'm very much worried that my son might get hurt or he might start hating her... some one please guide me to handle her
Kindly
Login
or
Register
to post a comment.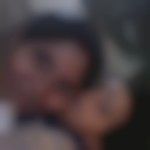 | Jun 30, 2015
Thank you renuka and rashi | Jun 30, 2015
I agree with Rashi. The people who are mentally retarded are just like kids, they always like to be self centered. Bcoz of your son, ur in-laws are paying less attention that's the reason she behaves aggressively and she feels that your son is only reason of it. Just treat her like same as your son, and giving importance to both can solve this problem. | Jun 30, 2015
Hi Vaidhegi Deivasigamani This is quite evident that ur sil is insecure. But the way you are handling the situation is commendable, just ask other family members to do the same and give equal or little more importance to her to feel her good. Don't worry about your son, if he is attached to him he'll never hate her. Infact when he'll grow up then he'll understand that she is special, different from others that's why she behaves like this. he'll have respect for her. If others will ignore her saying she is mentally retarded then he'll also behave in a same manner. Its up to you how u portray her image. So don't use words like mentally retarded for her, say she is just different from us. Pay respect to what she is.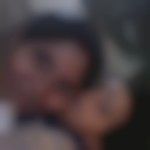 | Jun 30, 2015
Thank you Simran sharma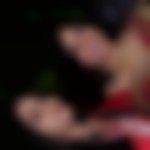 | Jun 30, 2015
You are doing good in such a situation, just wait and things will get better. Try to make things like they were. :)
More Similar Talks