Child Psychology and Behaviour
Anger of a child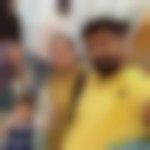 Created by

Updated on Feb 09, 2019
My 4 year old daughter shouts and cries at a very small small things.. if I try to divert her she doesn't forget the topic, if I try to console her or make her understand she doesn't listen, if I ignore her ,she cries... what's the solution... ? She doesn't let me do my work also.. since morning when she gets up, she starts saying ..mom play with me... but how is it possible.. we all have to get ready to go to office after doing household work... pls suggest how to make her understand..
Kindly
Login
or
Register
to post a comment.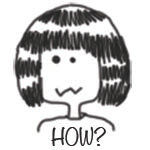 | Feb 09, 2019
you will do great Medhavi Agrawal ! 👍 | Feb 09, 2019
all the best. keep us in the loop.. tkcare Medhavi .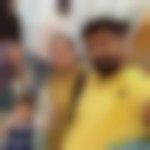 | Feb 09, 2019
I watched this video neeta... thanks shikha and neeta for your great help and ideas.. I think I should everytime be polite then only she can understand the importance of it.. if I wont show my anger.. she also may not show this... I'll try doing this... ill give positive responses.. let see.. then again ill come back to you.. thanks guys... | Feb 09, 2019
Medhavi please do not forget she is a 4 year old,expecting her to understand would be too much to ask for. we as parents need to change ourselves and be a better parent..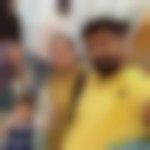 | Feb 09, 2019
If I am I'll someday then even she doesn't understand it... | Feb 09, 2019
yes too much of screen time could be making her hyperactive,and when taken away she might retaliate.. whenever u speak to her , make sure yr tone is polite and u r not shouting or hitting her.. or else she would get stubborn.. time constraint is there I can understand ,but at end of the day u r doing so much of hard work for the happiness of the entire family ...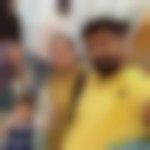 | Feb 09, 2019
This reason I suppose is correct that I don't give her mu ch time.. and her father is also posted out of town ..so maximum time only we two are doing everything ..in that very limited time I am doing a job and handling everything related to our house so I get a very little time.. marketing, cooking so many things I had to do.. but she wants to play only...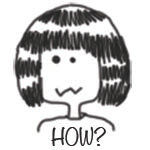 | Feb 09, 2019
check this video out. jst searched here on parentune. see if this gives more ideas. but clearly- u need to be assertive with your child and not get blackmailed emotionally. https://www.parentune.com/parent-blog/handling-aggression-in-children/198?ptref=ia0l0002a9f005i.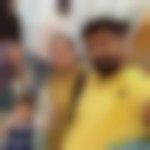 | Feb 09, 2019
She gets bored very quickly.. everytime she needs a new toy.. she's is getting stubborn... but she tries to do her little little things independently.. that's good. .but if I oppose her for any demand or stop her for doing anything wrong she gets angry... in fact she doesn't eat her food herself.. I has to feed her and she puts a condition that if I'll let her watch YouTube cartoons only then she will eat food and that too with my hands.. otherwise she ll stay hungry... ☹ | Feb 09, 2019
probably this is her way of seeking yr attention. since she is not getting it the right way she is doing all negative things ..it's like my way or highway.. try and spend quality time with her.. even if u get 15 minutes , take her in yr arms, kiss her, hug her , ask her about how her day way, love her as if u r meeting her after a long time. hug her many a times in a day . I am sure yr love will melt her in yr arms and she would behave politely. request her father to take over from there and take her out for playing .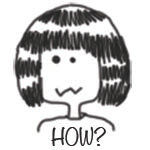 | Feb 09, 2019
and decide on a playtine (u n her) and do it every day without fail. she will start showing changes in a positive way soon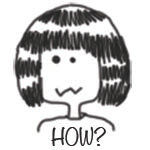 | Feb 09, 2019
hey Medhavi Agrawal ! i feel you need to be a little assertive with her when she displays such behaviour of aggression/shouting. also, is she picking it up from somewhere in her surroundings/daycare/househelp? u may want to role model between u n ur family members on whats a good behaviour and what's not. reward her when she does her work independently without anyones help. independence is going to be very important for her hereon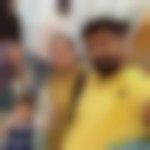 | Feb 09, 2019
Yeah correct... she's a bundle of energy.. but these days I m getting complaints from her daycare teachers also... she's even not listening to them and shouting at them also... actually I come by 7pm.. after that I don't have that much energy to play with her or to take her to the park.. because of dinner and next day preparations.. and she doesn't play alone.. | Feb 09, 2019
is she going to the park or outdoors to play ? it seems she is a bundle of energy and is not getting enough opportunity to spend her extra energy ... try and make her join a sport or activity of her choice..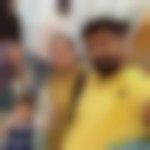 | Feb 09, 2019
Thanks ekta shikha and nita... If I try to divert her she doesn't forget... if I say let's do this that or help me in my work .she doesn't listen n starts shouting like I wont do it.. but yes telling her about kitchen time or play time and setting the schedule could be helpful ...but whenever I say this is school time get ready fast she says mumma let me play 5 mins only and this continues till I strictly make her wear her uniform.. even while combing and wearing shoes she keeps on playing until I lock the door n get out...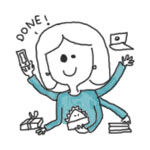 | Feb 09, 2019
hi Medhavi Agrawal i can understand what you are going through But children have to be educated about how to deal with thwir anger when someone upsets them. and this cannot be done by just telling children to "get over it" Teach your child by your own by example . If you are showing your child that you can be upset about something without shouting anx crying and that you can talk about why you're angry and then let it go. you can tell her to slowly count to 10 when sje is angry. or to breathe deeply when she is syoer angry. thats what i try with my daughter. hope it will work for you too | Feb 09, 2019
hi madhavi Agarwal!! I do understand it is a challenge to control a single child esspecially when you are a working mother. you could make things interesting for her by making it playful for her . for instance you can continue with your work and tell her 2 brush her teeth meanwhile or she could pass on things to u. keeping her occupied with chores so that she feels she is also a part of an activity called Getting ready .praise her when she finishes her work. involving her in day to day chores would not only make her responsible but would keep her occupied too. hope this helps .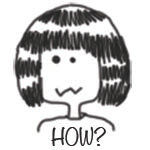 | Feb 09, 2019
hi Medhavi Agrawal ! i can corelate with your challenge here. i sat my little one down from time to time post our plauly time and explained how we will have our daily play time and at what time. this was just our play time and no one else. it was hardly 30-40 min daily but it started wrkng for us and then i explained to her a few more like 'office- time', 'kitchen-time' and also encouraged her to do things independently. made her routine and kept reiterating from time to time. things are much better now especially once preschools have begun
More Similar Talks
Top Child Psychology and Behaviour Talks
+ Start a Talk
Top Child Psychology and Behaviour question
Top Child Psychology and Behaviour Blogs