Parenting
Answering kids questions....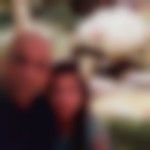 Created by Updated on Jun 26, 2012
I recently bought a (short version) Ramayan which has pictures side by side the story that helps me explain my daughter how the story is moving forward. Now we are at a stage where Sita ji is going through Agnee Pariksha and I am not sure what and how to explain this to her and she is stuck on the picture where Sita ji is going through fire and she is already asking why is she doing that... Once I pass this I will have to explain to her why Ram ji asked SIta to leave Ayodhya for good.. (the whole part where Luv, kush are born)..... My point is that there are so many instances in day to day life where we are at a catch 22 situation with our kids when they ask certain questions and we have the answers but we just dont know how to answer/explain them. Should we just avoid these questions altogether? Ideas?
Kindly
Login
or
Register
to post a comment. | Aug 08, 2012
My daughter is 5 and I have faced quite a lot of questions regarding Ramayan or many such mythological stories. I try to explain things in a a very secularised manner- as in, Rama was a great king, and he would do what his people wanted him to do to keep the peace... he was just following the rules of that age, which is thousands of years back. That way, she understands Krishna's death, Buddha's leaving home (she just could not understand how one could leave his own wife and son and go off) and how Ravana had 10 heads (Is he a monster? No he is a man with many types of characters- good and bad. That is why ten heads are like ten different characters inside Ravana). I could go on and on, but the point is, never underestimate children's capacity to understand tough life truths. You would be surprised how much they can internalise.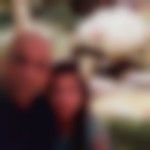 | Jun 27, 2012
Thanks Nitin and Bhavna.... She is 6. I think I didn the same thing and tackled the situation by mixing it with Humour. I agree with Nitin that "Reject the question" is the last thing you want to do with your child as they will stop coming to you if they see it happening again and again. | Jun 27, 2012
Sometimes, it's important not to give a quick answer, which normally is a "yes" or a "no", it may perhaps help if you share the entire context with the child with patience without taking positions and also help the child to think & apply. One of the classic approach has been embodied in these story books, where children create their own stories, own names for characters & they think of their own happy endings.... it's a great way to build cognitive, & linguistic skills. Try these & share if any one of these is helpful the next time.... but it may not help at all if you avoid or deflect the question or worse "reject" the question.... as rejection limits the child from thinking creatively & may hamper her cognitive growth. | Jun 27, 2012
hey gaurav! how old is your daughter ?? I had a similar situation just a little while back( my daughter is 6) with my daughter and i realized that avoiding a question made her more inquisitive about the whole issue; so depending on how old your child is give her a version of the truth and make it as humorous as you can , she will understand it and not dwell too much on the crazy details.... My husband tackles most of such situation with partial true stories and loud crazy sound effects , she is so wrapped up in all his antics that the focus shifts a little bit and we have neither lied nor avoided her question... hope this helps
More Similar Talks
Top Parenting Talks