Food and Nutrition
Anyone please tell me about 6 to 8 months daily routine meals(semi solids)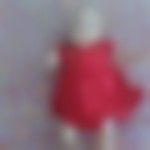 Created by

Updated on Jun 13, 2017
How much amount of meal(SEMI SOLIDS) a 6 month old baby should take and at what time difference they should take milk n meal? THANKS :-)
Kindly
Login
or
Register
to post a comment.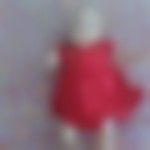 | Jun 15, 2017
Thanks Rama Lakshmi.. clearly marked!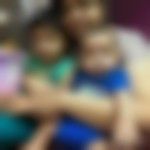 | Jun 14, 2017
hi weaning foods are to be started from 6 months of age kindly feed the baby with strained clear juices till 8th month try to feed maximum 2-3 times a day. but please make sure that the food quantity is low. and never force the baby to eat/drink introduce only one food at a time. for example: if you are giving your baby apple, give ONLY apple for 3 continuos days. check the baby for any kind of reactions. if you feel everything is ok then go for another new food, for example carrot etc.. but never forget to follow the pattern when your baby is comfortable with liquids then slowly introduce soft semi solid foods (should be like soft paste like consistency). by the time they get teeth you can slowly introduce soft solid diet. regarding the type of foods you can give to your 6months old: you can give clear liquids, clear and strained juices, bland soups (apple juice, vegetable soups etc) if you find any discomfort with the child after introducing any food, immediately see a pediatrician and for detailed diet you may also see a Nutritionist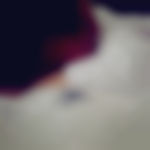 | Jun 13, 2017
being a doctor i really dont support the statement that babies require anything else if there is adequate BM and weight gain. and yes as u said when mothers milk is less then v go for formula milk. and though formula is made in water all the components of plain water just changes once it is formila added. and mayb earlier generation may hav given water and tht could b due to ignorance or some other reason... however my mother has not given us 3 kids anything for 3 months atleast and after as demand increased she introduced solids from 4mnths . anyways each parent is differnt and each parenting is different.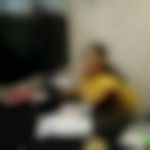 | Jun 13, 2017
Mera to aisa Maan-na Hai k baccho Ko jaldi sab khane pine per set kar Dena chahiye... me b doctor hu... Or humari mom ne hume b pani diya tha bachpan se... Or lactose and glucose dete Hai baby Ko jab tak mother milk start Nahi ho jata... Wo b to pani me Bana kar dete Hai na...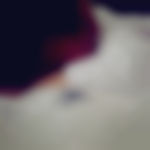 | Jun 13, 2017
ok . as per AAP recomendation babies dont even require water untill 6month or until u start solids. when the baby is on exclusive bm... there is no need for any otheer food.... as bm includes all nutriente required for the child. baby requires more iron and calcium only afyer 4months and their digestive system is being developed only by then to recieve other sources.. too much of earlier iron do harm only. i dont recomend you giving anything to a one mnth old baby. and you may consult ur pediatrician regarding this or even you can just read online from some good sources regarding the effects.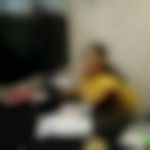 | Jun 13, 2017
Na... It's brown.. And big from black and normal raisins... Easy available on shop of dry fruits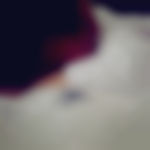 | Jun 13, 2017
is it black raisins tht you saying ??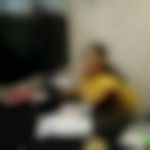 | Jun 13, 2017
Hello rahina... Munakka daakh is the best food for any age of baby... It's a kind of kishmish... And best source of iron... I'll suggest you to give this to your little one... And it's easy to digest... Don't worry.. I am giving this from 1st month of age of my baby... It's like a dry grapes.. I am giving pulp of two munakka daily in mid morning.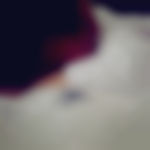 | Jun 13, 2017
deepamala...... what is that food that you r giving ur baby ?? sory i didnt get it. as per AAP semi solids shd b only introduced after 17 weeeks at the least if at all you r starting solids before 6mnths kindly make sure it is light on his tummy as the digestuve system is still. developing only. go soft on fruits as the enzymes are easier to breakdown then gradualy to veggies. raagi is also a good solid starter as it contains the most calcium n iron which is reqd by the baby now.. rest all can wait untill 6.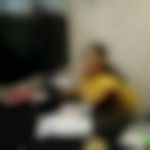 | Jun 13, 2017
I am giving pulp of soak munakka daakh ... My baby is just 4 months old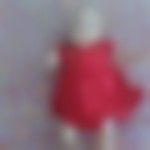 | Jun 13, 2017
Thank you Rahina, ll do the same as you suggest.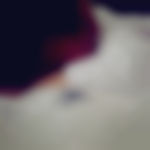 | Jun 13, 2017
start with one meal mid morning 3 to 4 tsp a day for 3 days. if there is no reaction to it gradually increase the quantity. after a week or so according to the demand you can start 2 times a day with a lighter food during the 2nd time for easier digestion. solids shd b given with a gap of atleast 1. 5hr before n after bm. when you start giving 2 times a day make the first meal around 11 am and more heavier like raagi and second meal around 7pm which should b lighter on stomach like fruits puree or veg purees.
More Similar Talks
Top Food and Nutrition Talks
+ Start a Talk
Top Food and Nutrition question
Top Food and Nutrition Blogs