Parenting
ARE YOU FEEDING YOUR CHILD'S CURIOSITY? Created by Updated on Jan 12, 2016
Dad brought a street puppy home last week in the morning. It was a weekday, so Tanav, my 7 year old son, was out to school at that time. Sohana, my 3 year old daughter, was home though. She had a wonderful time. She goes to her playschool at 11 AM so there was enough time for her to play with this little guy. By the time Tanav came home, Dad had already taken the puppy back to its mother. Sohana considers this even more fun because she had the exclusive privilege to meet with the pup, and Tanav missed it! That's how kids are. Actually, adults are no different, except may be us adults are worse. Anyway, Sohana shared it with Tanav adding all the intricate details which left him heartbroken. He had missed out on all the fun! So, Tanav was after Grandpa to bring the puppy again at a time when he was home. After some pestering, Grandpa decided to take the kids to show the puppies. Both Tanav and Sohana headed out with great enthusiasm. When they returned, Tanav suddenly asked, "Where do we human babies get milk from?" Apparently, when went there, the puppy was busy being nursed by its mother along with his other 5 siblings. That explained his curiosity. Quite frankly, whenever such difficult question comes, the first reaction is to skirt it. It is a taboo topic afterall. That's what we did too. He asked a couple of times, and moved on to something else. Next day, as Deepti, my wife and I were going to work, we talked about it and decided that we should not ignore our little ones innocent questions. If we did that, he would ultimately stop asking us questions. In any case, children curiosity needs to be fed and he would look for answers from other people or places. We don't want to take that risk. In the evening, Deepti explained to Tanav, of course in an age appropriate way, how mums nurse and breastfeed their babies. Tanav even had counter questions such as, "Can a Mom feed someone else's baby?" and "How long does a baby need to be breastfed?". It was difficult for Deepti to share this but we're glad she did. Just when we felt relaxed to have been successful in climbing a little parental hill, there was more coming. Tanav was watching TV, a song was playing that had caught the little man's attention. I knew something was brewing in his mind. Moments later he asked, "Papa, What is Kamasutra?" Whoever said parenting was easy!
Kindly
Login
or
Register
to post a comment. | Jan 12, 2016
Hi Mohit! Well u came out of that situation only to land up into a more difficult one. Just wondering how u would have dealt with latter one. Jokes apart. I can Completely relate to this. I have two kids and off and on I get to face such Googlies from them . I wonder how these munchkins leave us completely baffled with their innocent questions/statements/observations. All the best! Thanks for sharing!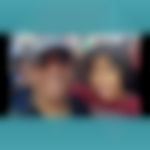 | Jan 15, 2016
Hi Shikha! Glad that you were able to relate with my experience! And thanks for asking about how i dealt with the more difficult situation. Actually, to be honest, I didn't YET deal with it ("What is Kamasutra"). I think it is a bit early. He is just turned 7. I have parked this discussion (actually made a promise to myself) to share about this by ~2017 end. [.. enough time for me to prepare :)!] I think he will be more ready by then since boys go through changes (puberty) starting from the age of 8, so I can tell him about what he can expect. I found a useful resource which I want to share with fellow parents for talking about puberty in boys (they also have a section for girls). Hope you guys will find this helpful: http://kidshealth.org/kid/grow/boy/boys_puberty.html#cat20449
More Similar Talks
Top Parenting Talks