Parenting
Arguements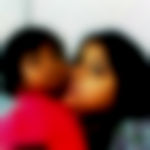 Created by

Updated on Mar 21, 2016
My baby is too difficult to be handled :( She is only 3yrs n 3 mnths and argues n opposes everything she is asked for .. I really dont know how to make her understand :(
Kindly
Login
or
Register
to post a comment.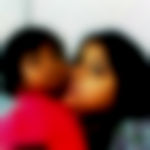 | Mar 21, 2016
Of course sikha :) Love from my ltl angel <3 good night dear | Mar 21, 2016
I am glad Soma, u found my advise useful! Tkcare and give my love to your angel!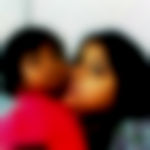 | Mar 21, 2016
Absolutely dear.. Me too told her teachers that she dsnt mean what she says .. someone told me her teachers r not compatible enough ,dats y they r complaining abt such silly talks of a 3 yrs kiddo .. But i cldnt take it light since it is related to her school .. anyways sikha , thanks a ton for ur concern .. Ur words has really calmed my puzzled mind n may b, now i know what i shd do :) Thanks again :) | Mar 21, 2016
Soma! I don't see a point why a teacher should take offense at child's thoughtless remarks. I am sure she doesn't mean any of these. Or for that matter even understand what she said. Children sometimes just say things without giving a thought about it. You can talk to her and explain the correct way of expressing her views. May be she is more vocal but doesn't know the correct words to desribe how she feels. Also avoid making personal comments while explaining or otherwise. Try and Be brief and u can explain through role plays" more appropriate ways of keeping her point of view". Snubbing or scolding her time and again can have an affect later in life on her confidence levels and thereby affecting her self- image.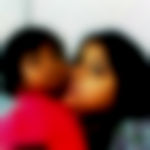 | Mar 21, 2016
No shikha. . She is nt using smthing abusing or like that.. Her teacher scolded her n she replied "Dont u know , teachers shdn't scold children??" .. Another teacher said when she stopped my baby to do something she said , " Thats y i dint want join this school "!! Not me neither anyone of my family dscs such things infront of her .. Not even on her absence .. Instead we always say u r in a very good school and if u respect ur teachers n love ur friends , u ll get back love from them .. She dsnt like to watch TV that much , loves music more . . I cldnt find out yet the source of her such toughts :| | Mar 21, 2016
Soma, I really can't advise on this without getting to know what she talks about, whether it is appropriate for her age or not. Would request you to understand the source from where she is updating her knowledge. Make sure noone around is making use of unacceptable language which u don't want her to use. While talking to her,be respectful and polite . Address her with words like'Aap' and not 'Tu /tum'. Make sure she is not watching any daily soaps on television or cartoons which are not wisely using language. avoid discussing household matters in front of her or criticizing someone in front of her. You could let her know it's OK to have a different point of view. If someone has a different take on an issue,it doesn't make him/her wrong or bad. Hope this helps!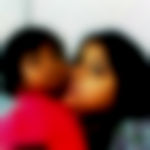 | Mar 21, 2016
Hi shikha . . Thanks for ur reply. . I understand ur point n i totally agreed .. But am getting complaints from her school teachers that she is denying to follow them and even talked to them disresctfully .. It sounds a bit weird when we are talking about a 3 yrs old kid .. But when i come to know what exactly she told her teachers , i really became shocked n upset too.. She is too young to digest any advice yet sometimes she talks just to the point like a older gal . . am tired with the complaints of her teacher !! | Mar 21, 2016
Hi Soma Sengupta! How r u? It's absolutely fine to have a 3 year old child question or argue or disagree with caregivers viewpoint. It's a sign of child being able to understand herself as a separate entity from her parents who can differ and take a stand. It's an indication of cognitive development which is a part of normal growing up. Arguments happen if both the parties continues to maintain their stand without listening to or understanding what other one wants. It is advisable to not take it as something disrespectful or against u and rather appreciate and understand her point of view. If u believe what she says is just not acceptable,offer her choices and alternatives. Avoid right away snubbing or scolding her for not listening to u. make her sit, share your viewpoint and let her understand why u want her to do a particular thing the way u suggest. The more u would seek consensus,lesser would be the confrontation and disagreements between u both .Also better would be her understanding,that her parents are not always against her and lesser of rebellion from her end. Hope this helps!
More Similar Talks
Top Parenting Talks