Parenting
Argumentative children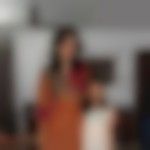 Created by Updated on Oct 18, 2013
My daughter Abha aged 9 is becoming argumentative by the day. Whatever I tell her she first argues and then listens. At times she yells and shouts while arguing, needless to say at such I raise my voice too. I am worried this will be difficult to handle during the teenage years. please guide.
Kindly
Login
or
Register
to post a comment.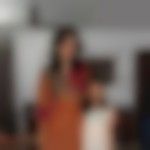 | Oct 18, 2013
Thank You for your practical Suggestions Shikha. Wl dftly Follow them | Oct 18, 2013
Dear Parent! Brain undergoes the most dramatic growth during first five years. A 9 year old child can understand his own feelings as well as those of others. They begin to comprehend situations, analyse n even question. Argumentation should be considered part of growing up and understanding things. Well I am sure no parent would like to listen to arguments n wud want their child to obey the instructions at once. . But it is advisable when u give instructions please be calm, n do not give warning if instruction is not going to be followed. If not obeyed give second warning along with time within which u want the child to Finish the task. Still do not raise ur voice. N third attempt give warning ' dear child as u did not finish the task desired till now u need to face the consequences , which cud be u will not talk to me or u will not go out, or u will not be allowed to watch television, or whatever u feel is appropriate'. Please do not raise ur voice in this whole process. I know it might be difficult to control tempers but we do not want the child to behave in similar manner. So please refrain from it. U cud leave the room to cool down. But do stick ur warning n punishment or else the child will not take u seriously n wud repeat the same behaviour. When the Child is in a gud mood u cud explain it to ur child how her behaviour hurts u n spoils the whole environment at home. On display of gud behaviour u cud reward ur child by cooking her favorite dish, going out for a movie etc. hope this helps! | Oct 18, 2013
Sorry for the earlier post it was incomplete!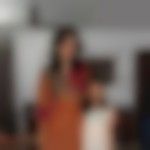 | Oct 18, 2013
Thank you!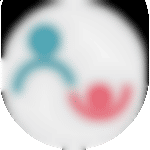 | Oct 18, 2013
The second url for the blog/video of the parentune expert. https://www.parentune.com/parent-blog/handling-aggression-in-children/198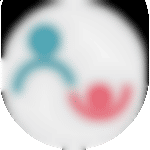 | Oct 18, 2013
Hi Nivedita! You may refer to this blog on backtalking: https://www.parentune.com/parent-blog/is-your-teen-rude-and-back-talking-to-you/261 Also, you may see this interesting blog to tackle aggression in children. It also has a video of parentune Expert's suggestions.
More Similar Talks
Top Parenting Talks