Education and Learning
Art and Craft Activities in Preschool Created by

Updated on May 14, 2013
HOw important is to teach art and craft as part of core curriculum in preschools?
Kindly
Login
or
Register
to post a comment.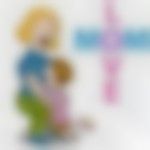 | May 25, 2017
Hi Arti, Check out the benefits of arts & Crafts in early education of your child. https://www.parentcircle.com/article/benefits-of-arts-and-craft-in-early-education/ | May 15, 2013
Deepti and Shikha - please send us your personal email ID pls. | May 15, 2013
Pls let us know d exact charges n details abt d contents. | May 15, 2013
Can you please send me the link to all three | May 15, 2013
Hi Deepti, you can introduce "Little Piggy", "leasrn about animals through clay", "maskers" and "Paper Wizards. " Only problem with Little Piggy is that courier charges are too high as its fragile and heavy. let us know. | May 15, 2013
alright, actually my daughter is almost two and we want to introduce her to colors and painting as his father's desire of her developing in a painter. Please let me know if i can introduce her any of your products at this stage. | May 14, 2013
Hi Deepti, These product are for 5+ but few of them are available for 3+ also | May 14, 2013
Arti, are all your products for 5+ children, | May 14, 2013
we also in talks with KidZee, Treehouse and Brainworks | May 14, 2013
Hi Shikha - right now i am handling this venture along with some help from my husband. We are working with couple of Mumbai based preschools (Aarambh, 9cloud and few small timers) | May 14, 2013
Which preschools u r in touch with? | May 14, 2013
Or u r handling this venture single handedly | May 14, 2013
R u working with someone? | May 14, 2013
Gr8. | May 14, 2013
Hi Shikha - as said we are partnering with preschools right now. These kits are not available in any retail stores. However, if one wants, we take orders and dispatch them through courier. | May 14, 2013
Well done Arti! U have done wat we all who love art n crafts keep thinking of doing. I really loved it! Whr r these available? | May 14, 2013
Shikha - Did you liked the kits? | May 14, 2013
Earlier i was working with a company and was managing entire art and craft curriculum offering. And since i am from art background, i had inclination towards art activities for kids. I have also created yearly art and craft curriculum for preschool. | May 14, 2013
Gr8. But how did u get into designing kits or kids? | May 14, 2013
Gr8. | May 14, 2013
Yes, I have created all these myself. This is home growm product, right from scratch. I am a graduate from Sir J. J School of Arts (fine arts) | May 14, 2013
Have u created all that Arti?if u don't mind cud I pls ask u wats ur educational backgound | May 14, 2013
let me know your feedback | May 14, 2013
Wud love to | May 14, 2013
Shikha - would like to have a look at DIY kits i created? | May 14, 2013
Thnx Arti! | May 14, 2013
Very nice way of teaching Shikha | May 14, 2013
Which she was supposed to take one same shape object from home. So instead of Giving her a readymade object I used to make one craft at home which made her n other kids too learn things easily n the impact wud b long lasting as wat they like they tend to remember it longer. For ex- for square shape day I had made a square shape robot, for circle shape I made panda with circle eyes, ears, feet, hands . | May 14, 2013
Hi Gaurima and Shikha, Thanks for your feedback and thoughts on this. My son is 9 months old and I too have started doing some very basic things with him to develop his skills. Being from fine art background, I understand the core of this requirement. To carry this thought forward, i have even created some DIY kits myself and now approaching to preschools so that adopt them. | May 14, 2013
Well I completely agree with Gaurima and wud like to add tht art n craft make us adults come up to d level of kids. In other words it gives us a medium of making them understand concepts thru colorful, simple, interesting n attractive methods. Children like colorful things n variety keeps them engrossed. when my daughter was in playschool she was taught one shape every month for | May 14, 2013
Arti it's so nice of you to actually think about such issues as it clearly point it out that you would love to figure out worth of things in the core curriculum to understand their significance. To put it simply I would point out that ART and CRAFT activities are crucial for development of right brain which is highly creativity oriented so art and craft is almost essential for nurturing creativity, moreover they go a long way in developing crucial skills like hand and eye co-ordination, fine motor muscles and skills, moreover it provides an excellent medium to boost learning in a fun way :)
More Similar Talks
Top Education and Learning Talks
+ Start a Talk
Top Education and Learning question
Top Education and Learning Blogs