Parenting
At what age does a child grow socially? Created by

Updated on Oct 08, 2013
Hello Parents @ Parentune, Thanks for reading this, in advance. I have a weird issue with my son. He is 3 years and 2 months old now. Since he was 5 months my mother-in-law took care of him when I went to office. No offence, she did her best and took good care of him in her own style. After office hours, I and my husband spent quality time with him and engage him in a healthy way. (He does not watch TV, but plays with all possible items at home and also at the nearby park during weekends). He is also at School now attending Pre KG. Coming to the issue, my mother-in-law went through a minor surgery and I had to stay at my mom's place with my son for 1. 5 months. Weekends I take him home so that he is happy playing with his grandma. He has always been hesitant to be at my mom's place as there is lot of pampering at home which he was not getting there. I thought he will get used to this also. But he has always gone there crying and wailing for having to stay there. But for the pampering, there is nothing less given to him at my mom's place. He has lot of toys, people to play, good outings often and everything other thing. When we go home during weekends, he will not listen to me, will through tantrums only to me and will always be with his dad and grandma. He insults me saying "I will not get dressed if you select my dress", "I will take bath only if dad bathes me", etc. Now after returning to my home permanently, this continues. He always asks me and reassures that we are not going back to my mom's place. He has stopped coming out with him in fear that I will take him to my mom's place. Above all, when my mom and brother visited me yesterday, he did not even acknowledge them. There were other guests at home with whom he was playing sarcastically looking at my mom and bro. Today he told me that he successfully wade them off. I am not understanding his behavior. Why so much dislike towards my mom's place, though he gets everything there also. I understand that the way of treating kids in each family is different but I assure that there is no harrasment happening at my mom's place. Is this part of a phase of social development in kids or is my son behaving abnormally for his age? I am really confused. I want to bring my son up with good values of treating elders with respect and obeying them. This is very shocking and disappointing. I want some suggestions to handle this situation.
Kindly
Login
or
Register
to post a comment. | Oct 09, 2013
Thanks for your comment Shikha. It makes sense that he is not mature enough to handle change as I am expecting him to. As you said, I only hope this phase ends and he grows up as a good, obedient and loving boy. Thanks once again. | Oct 09, 2013
Dear Srividhya! I can understand what u r going through. I believe this is quite a normal behavior expected from a 3 yr old child. The key word in this whole issue is CHANGE. Even we as adults find it frustrating as well as difficult to accept change. Since the child has been brought up by ur mother in law he is attached to her n finds it difficult to separate from her. The child is innocent n is searching for love that he has got over 3 years from the same person. N as u r trying to make him accept this change he is reacting by being rude to u. It is quite ok. Had he been staying at his nani's house since beginning , he wud have found it difficult to adjust with ur mother in law. If he does not want to go to his nani's house let him be with his grandmother. As he grows up he will learn to mingle. Don't force as he might register dislike in his mind n continue to behave so even as a grown up. Just take it as a phase which will pass by. U cud leave him with ur MIL when u visiting ur parents as I am sure they can take care of him. Hope this helps! | Oct 08, 2013
Thanks Admin, this is the support I was looking for. I will go through these articles. Also, I am waiting to hear from your psychologist. Thanks again. This is awesome Parentune experience.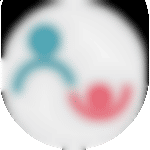 | Oct 08, 2013
Here's another article you may want to read through. Please watch the video blog by the Expert linked with the blog too. https://www.parentune.com/parent-blog/handling-aggression-in-children/198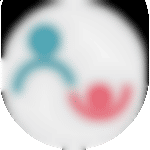 | Oct 08, 2013
Hi Srividhya! While fellow parents do give their inputs, i would also share this for our Child psychologist's inputs. Meanwhile, you may find these articles relevant- https://www.parentune.com/parent-blog/handling-aggression-in-children/336
More Similar Talks