Parenting
Attitude problem Created by

Updated on Jan 04, 2013
my son is 13 yrs old , his attitude towards lot of things shows ignorance and irresponibility.. he used to be very good in studies where in parent - teacher meeting was only a formality.. now a days we go to meet his teachers with heavy heart. just does not study and we have to force him to study during test and exam times. shows same carelessness when it comes to keeping his room clean ,his study table is a mess. has this obsession of picking up pens and pencils that does not belon to him.. when questioned he saws it was fallen down so he took it.. or just his friend gave it to him. We initally thought that , since he does not have friends near home he is developing this attitude. So we occupied his time in the evening by sending him to guitar class, and getting him dog as pet. but none of these are really helping out. Different sessions with child councelor was also of no help.. we are completely lost as to how to handle this situaltion.
Kindly
Login
or
Register
to post a comment.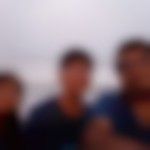 | May 31, 2018
You should get multiple intelligence and personality analysis of your child through Brain Checker. Test is called DMIT and is done through fingerprint scanning of your child. They will generate a 41-page report of your child containing the following: Left and Right Brain Scores Acquiring Methods Multiple Intelligence Scores Dominant Learning Styles Competitive Strengths of Five Lobes of Brain Total Learning Adaptability Score Personality & Behaviour IQ, EQ, CQ and AQ Holland Personality Scores McKenzie Intelligence Scores Curricular Scores Stream Recommendation Extra-curricular Scores Career path Recommendations Brain Stamina is another program to improve your child's interest in studies and increase his marks. It will bring the following benefits: Increment in Academic Scoring 5% to 10%, Increased Interest in studies by 90%, Increase memory power by 60%, Increase in Alertness, Focus & Concentration by 85%, Brain Activeness Increment up to 68%, Sustained & Permanent Cognitive Brain Development, Improved Problem Solving Skills, Improved Thinking Skills, Improved Decision Making Skills, Improved Visual Learning Skills, Improved Auditory Learning Skills, Improved Gross Motor and Fine Motor Skills. You can get more details at https://www.facebook.com/braincheckers or whatsapp 9242207398 to book DMIT and Brain Stamina for your child. | Dec 31, 2013
hi Rekha did u meet d counselors in Bangalore... | Apr 29, 2013
hi Rekha, You may want to write to the Parentune experts. There is a specialist on board who could help. You can click on the nutrition+wellness tab above and submit your query.. take care | Apr 22, 2013
Hi Preeti.. Appreciate ur feed back to my problem.. sorry was tied up with work , exams of my son then his results so could not get back to you all.. we as parents are doing our best with giving time , providing to his needs but then the list never ends as there is a comparison with friends material wise.. we are trying to tell him to get his wishes or needs fulfilled after he has done something applicable .. but his not understanding that.. My husband is giving him points on his good and bad attitude .. every bad he gets negative points and every good gets pluses. even this does not seem to help in changing his behavior. | Mar 15, 2013
I am a parent myself and sympathise with you.. My daughter is 13 years old and she is also like stubborn, but what I notice is though they label our talk as lecture, somewhere it affects them. and we have to keep on giving them our advice and not to stop talking to them. For small periods of time keep talking to your son. just normal no criticise nothing. talk about your childhood and your friends sincerely and look how he reverts. This is a late reply.. hope it helps. and we would also appreciate your updates. Regards, Preeti | Mar 15, 2013
Hi Rekha | Jan 24, 2013
Hi Neetu .. really appreciate and thanks for sharing the details with me.. will keep posted and updates.. | Jan 18, 2013
Hi Rekha, here is some information you may find useful ------------ Dr Sulata Shenoy - http://turningpointcentre.com/sulata_shenoy.html ....Dr.Yesheswini Kamaraju --The Reach Clinic -No. 63,Splendid Plaza,3rd Flr, Nxt To Sukh Sagar, 100 Ft Rd,5 Th A Blk, Koramangala, Bangalore - 560095 / 80-66496024 .......Dr C. R. Chandrashekhar, HOD of psychiatry at NIMHANS. He has converted his house to a free counseling center - 98456 05615 - Samadhana Counseling Centre - 080 26482929 --- http://www.samadhana.in/content/dr-cr-chandrashekhar . take good care. | Jan 16, 2013
Dear Neetu.. Thanks a ton for the moral support that you are all giving me.. We stay in Bangalore.. | Jan 16, 2013
Hi Rekha, there is nothing wrong with our upbringing, sometimes a child can need special help. Some experiences we may have missed in their childhood could have led to this behavior, possibly sexual abuse or being bullied. The child needs professional help and you need to gear up, get positive and try to fix the child's life than give up now. This is just the right age, as he grows older, he will be exposed to more dreary things which will make it difficult for you and your partner. I have an only child and I know how we pin all our pampering and all our attention on one child. He is just a lost child, please seek professional help. I am not sure what you mean by a counsellor, An experienced psychiatrist is what I mean. I do not mean to scare you but only to help you channelize your thoughts - from whatever you have mentioned - as a parent I am worried that the child may end up doing something unprecedented such as harming himself. Which city are you in, we can help you find a reliable, experienced professional. | Jan 09, 2013
the shocking thing is he started have sudden obsession about pen pencils and pens when he was in class 3. Tough he had his own set of pens and pencils he started collecting pens/ pencils which was not his own. Gradually it went to higher stuff. he wanted MP3 in class 4 cause his friends had it.. so he blackmailed me in to getting one and said he will not write his 4th final exam .. when we did not heed to his requirement he took money from my friends bag when she had come over to stay for weekend. Then in class 5 he come home and tell me he knows everything about sex.. periods etc.. After all these things we have taken him to 2 different councellors but they talk the same language as we do.. they are explaining the same way as we do.. no doubt he has stopped picking others stuff but lot of problem with attitude still there. Since he is a single child and no playmates around the house we got him dog for pet . but he ends up beating the dog in anger, not take care of the dogs needs. inspite of repeatdly telling to keep his books and cloths back in its place leaves it scattered around. never washes his plate or glass , never puts him lunch box for washing till next day before he goes to school. uses his dads laptop with out his knowldege or permission . and we dont know where we have gone wrong in the upbringing.. we have always up positive thoughts and inputs in him since his birth .. If he atleast discuss openly what is his problem we can help him out but he never talks even though we are always there to hear him out.. i am completely lost as to how to handle this .. | Jan 09, 2013
Dear Bhavna, appreciate your inputs. The problem is not about teenage. | Jan 07, 2013
Dear Rekha, teenage is a tough and challenging time for both the child and the parents but with a lot of patience and understanding i am sure you will get through to your son. Usually when a child goes through a dramatic change in a short period of time , there usually is a trigger behind it . By trigger, i mean; it could be a new friend that has an influence over your son, loss of an old friend , a recent change in his school like a new teacher or subject that your son is having a tough time understanding or change at the home front. The behavior following any of these changes is a way in which your child is dealing with the change. Also sometimes in his own way , this may be a cry for help. You need to be consistent in your effort , you need to still talk and appreciate the small things that he is good at and lastly you need to make sure he knows that NO MATTER WHAT - You will always be there for him. Once a child realizes that he is not being judged he might open up to you and tell you what is actually bothering him . You had mentioned that he is being materialistic, was he always like this? if not , then this means he is compensating for something by being materialistic, and you you need to find out what that is to understand the root of the problem. Finally taking the help of a child psychologist may be a good idea if it will give clarity in the matter. | Jan 07, 2013
Hey Rekha, seems like you have a tough task ahead of you. I am sure you are doing your best to deal with the situation and will get through it. All the best. | Jan 05, 2013
Thanks a ton Indu, Neena , Neetu for wonderful in puts .. would also like to add further that me and my husband have tried to sit down and talk to him when required like parents but more like friends . but the attitude so far from sunny boy is like "i know it all types.. " and he has gone and told his friends that we lecture him. What i have observed is that he is more materialistic . His friends carry high- end phones, MP3's Cameras, they have X box at home or some other gaming . so he compares them and wants the same. so when we explain this to him saying outdoor games are better and this is not the right age he does not understand | Jan 05, 2013
Hello Rekha, it may be a good idea to meet up with your child's school teachers, close friends and perhaps also the school counselor to give and take important bits of information - cues that can help you help your child. At the same time, it will help to take a fresh look at this situation and treat it as a solvable teen trouble. All the best! | Jan 04, 2013
Hi Rekha, teens can be really troublesome times both for the child and the parent. Naturally, you have tried every possible solution a parent can think of in such a situation. I am the mother of a 12 year old myself so I can somewhere understand the sudden loss of interest in academics and not keeping up with the behaviors that make a child a 'good child'. Some degree of rebel and refusal to study is something I have experienced myself. Since you have been to a counselor and that has not helped, I can suggest you to find the right opportunity and have a heart to heart with your child. You may agree that even the smallest conversation can give important insights into the child's mind. Also, it may help to stop actively enforcing 'good' behavior as constant reminders may perhaps stress out the child and evoke stubbornness. It is natural that in trying to fix things and bring them back to normal, sometimes we tend to overlook the hormonal and emotional changes a teen may be going through. I myself was reminded by a friend that I need to be really patient with my tween. Hopefully a few gentle conversations will guide you in the right direction. | Jan 04, 2013
I guess he may be going thru teenage changes... since when you have seen these behavior changes in him. I have a 21 yrs old niece and seen loads of changes in her when she was at this age. She was so rude and got irritated easily those days. Actually there are so many changes in the mental, psychological and physical levels that sometimes even kids are not very clear that whats going on with them. I hope u must be doing it to be calm with your kid and help him in moving on from this phase ..if that is the reason. Talk to him and try to find out. Try not to be harsh with him , as the effects of these times stay longer and impact directly on the development of their personalities. They are no more chubby young kids and not even adults ... just started with teens ....
More Similar Talks