Child Psychology and Behaviour
attracted to only one thing more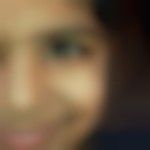 Created by

Updated on Dec 06, 2017
my son (5) is in lkg. since 2yrs he is very found of trains. we supported his likes. got toys of trains, travelled more in train to different places and even he watches only train related videos ... till now it is ok but now a days he is seeing all things in train-track-junction-accident-tunnel prospective only. sometimes we need to make him understand anthing in train way only then only he understands. everyday he gets up saying somethIng about train only, like "i got a dream where one train crashed another "or asking queestion related to trains only..... he plays trains games happily. his outdoor games is less as he got no kids outside to play. or plays only with us n always asks us to be with him wherever he goes.. now scared if that train thing makes him mad or wat..... how to go about it... please help
Kindly
Login
or
Register
to post a comment.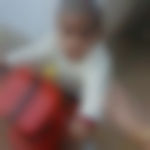 | Dec 06, 2017
hi archana G Joshi !! my son is 7 yr old and when he qas 2 yrs, since then he is obsessed with Cars. He has lots of car toys. He knows diffrent brands cars and their names. he watches only car videos. nw a days he is watching accident videos in which air bags opens automatically. In starting i was also tensed, irritated and mostly i stopped such videos. bt nw i took it in different manner. nw i got a science book based on cars only. hw car manufactures, its parts and lots of other things. he is happy nw as he knows abt cars more than his father.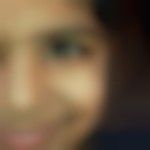 | Dec 06, 2017
getting some really Great Inputs into my Train compartments... thanks all. Parent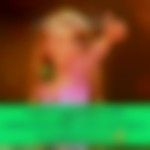 | Dec 06, 2017
Hey! my 4 yr old son also does d same... we too bought so many toy trains for him. our friends n relatives give train gifts to him on his birthday. He always acts as a train and wants to go railway station daily to see trains. | Dec 06, 2017
Archana, When you mentioned brushing, I was reminded of how I used to make my son brush at the age of 2 (when his obsession on dinosaurs started). He used to show each of his dinosaurs on how to brush everyday, keeping one of them in front of him. You could explain that trains too brush in railway Depot. But since they don't have teeth, they undergo exterior water wash, interior vacuuming, system maintenance cleaning to stay healthy to work properly the next day. Do all the silly stuff with trains if you can get the work done through trains -). For you mythology is an important topic. But for him train is most important. So wait for some more time to introduce mythology. Try to introduce a new thing along with train. Picture story books can be a great tool for that. Choose a picture book with train and other things /characters to introduce new things. He would gradually start showing interest in other topics too. I would suggest to go with the flow. | Dec 06, 2017
hi archana make him try to reduce the time on trains and engage him in helping you with your little one. and playing along with her. and ask him to teach words for the little one... engage in different activities so that he will slowly change his attention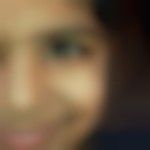 | Dec 06, 2017
nice to hear Monica... our kids have same interests. thats a good idea to make them learn thru trains.... but worried about less outdoor games n other kids dont play with him train games n he so pulls me always. n i cant be there cos my little one will destroy it... big challenge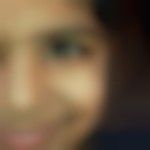 | Dec 06, 2017
thanks carol for positive response. its good going but he dont listens to other stories or other important topics.... that are important other than train. like if i say "go n brush ur teeth" ...do trains brush? and what about other mythological stories of krishna and hanuman and ramayan how can i tell him thru trains yaar?.. that time no trains.... n always any story i tell there should be a train in it. he likes "Thomas and his friends" a lot lot.... all those charathers are his part n parcel.... his drawings are of trains, even he is more creative with it which we cant fulfill his needs. | Dec 06, 2017
hi, even my son is too much attracted to trains. i dont even remember how many trains we have bought for him. even we used to take him to railway station and sit literally for an hours everyday. he used to see train videos too in youtube. unable to bear this we stopped videos first... just started to show trains from the road. just buying train toys on some conditions like if he does some task in home for few days.. he is obsessive still but it reduced to 50 percent. I drew engine and train pictures on charts made him color them and write numbers and name words for compartments like apple compartment,... , so that he would learn numbers and words... dont worry much. Even he has 2 train toys with him right now. | Dec 06, 2017
Hi Archana, I don't think you have to be so worried. My son used to be very obsessed with dinosaurs. His stories, role plays, his discussions, his books, toys, clothes everything needed to have dinosaur in them. It's perfectly ok. After a while his interests will change. It's really good that you are supporting his interests. In fact you could make use of this opportunity to develop his knowledge in various ways. You could buy him an encyclopaedia for children on trains. He could learn how it works, how the railway system is designed and so on. I used my sons obsession to teach him about dinosaurs, their adaptations, extinction, fossils, asteroids, natural disasters, types of consumers (carnivores, omnivores, herbivores), sorting with different attributes such as size, color, shape, arithmetic operations, story writing, drawing and many more. I used to read a lot of books on dinosaurs. He learnt easily and eventually his interest also changed. So Dont get worked up. Participate in his discussion and stories and make memories.
More Similar Talks
Top Child Psychology and Behaviour Talks
+ Start a Talk
Top Child Psychology and Behaviour question
Top Child Psychology and Behaviour Blogs