Child Psychology and Behaviour
Autism is curable. Read the article Created by

Updated on Oct 26, 2017
Dear classmates and friends. This is an awareness article on Autism I had published in Kerala Association of Neurologists. Please read and understand that autism is curable.   ---------- Forwarded message ---------- From: "Shahanaz Ahamed" Date: 17 Feb 2017 12:35 p. m. Subject: Cutting edge therapies in autism To: , , "P A Mohammed Kunju" , "Shahanaz Ahamed" Cc:  My beloved professors,  colleagues and friends and classmates I am Dr Shahanaz Ahamed pediatric neurologist SAT hospital. My 3rd son Muhammad had severe autism the regression of which started at the age of 9months after taking MMR VACCINE.   Now by the Grace of God Almighty and biomedical supplement treatments I have given him he now at 5yrs has a CARS score of 29 and is 70 %cured of autism. 3  other patients of mine Arjun, Adi bangalore and Ruben are 90-100% out of autism and attending normal school   Like wise there is a child named Mishel in ernakulam treated by Dr.   Neena shilen and Dr.   Sanjeev lazarus homeo who is now fully cured and attending normal school. There are several such children but their mothers won't  go around saying that they had autism.   I am writing this letter to clear certain misunderstandings and false believes regarding Autism that is existing in the minds of medical faculty especially neurologists, pediatric neurologists  and to suggest remedial measures for Autism. These are my experiences with autism for the last 3yrs. Many patients coming to me are saying that good Neurologists,pediatric neurologists  Child psychiatrists and Psychologists  are ignoring autistic children and saying to mothers that this condition is permanent and there is no cure.   What is Autism?  Autism is an inflammatory immunological multisystem disorder affecting not only Brain but also the Immune system, Gastrointestinal tract and respiratory system. There is microscopic level Allergic inflammation in all these systems. Also immunity and allergy are like a See Saw.   If one increases the other automatically decreases. The main culprit behind the inflammation in brain is the MICROGLIA which is the central pathogenic cell in autism. They are usually involved in protecting brain cells and also formation of new wanted neuronal connections and cutting and Pruning of Unwanted connections. In addition to kidney,  bone they are the cells having 1 alpha hydroxylase activity for conversion of vitamin D to active calcitriol.   The peculiar fact is that while Vitamin D makes the macrophages in other parts of body more aggressive and microbicidal,  in brain it makes the MICROGLIA less aggressive and more creativity oriented. The inflammation in brain can be termed as "BRAIN ON FIRE". Persistent microglial activation is a reality in autism. (please see articles in pub med)  The activated MICROGLIA produce a war like or forest fire
Kindly
Login
or
Register
to post a comment.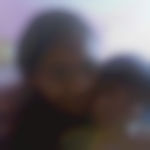 | Oct 30, 2018
plz send the doctor addres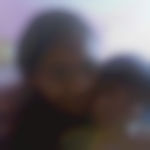 | Oct 30, 2018
plz send me the droi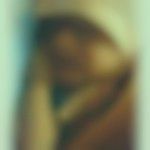 | May 10, 2018
hello arshi, I am parent of 15 month old kid son , who has been recently ditacted with autism mild, I am in very much tensed situation as he is my first kid and also I am totally unaware of this can please help me on this how can I bring my son out of autism and how it is curable plz let me know how can I contact you my number is 9898266661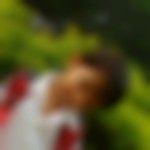 | Mar 22, 2018
Plss mention address of Dr. Shahanaz ashamed, my son has autism | Dec 29, 2017
please give contact details of dr shahanaz | Oct 27, 2017
My son is having Autism so I shared it with others also. Keep me informing anything any parents know about Autism n it's therapies etc. | Oct 27, 2017
thanks for sharing Arshi!
More Similar Talks
Top Child Psychology and Behaviour Talks
+ Start a Talk
Top Child Psychology and Behaviour question
Top Child Psychology and Behaviour Blogs