Parenting
Baby always wants to be in 'Godi'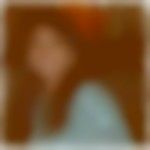 Created by Updated on Jul 03, 2015
Hi all my doll who is two years two months always wants to be in godi... dosent wants to walk. Uf not taken she cries like hell... m worried n now I avoid goin to places coz its not possible to have her in my arms all d tym. One more problem is dat she becomming stubborn day by day which is gettin on my nerves... How do I tackle her? Pls help
Kindly
Login
or
Register
to post a comment. | Jul 03, 2015
Oh that's really great. Then we need to think of different strategies for this Lil angel. U could tell her : since she is in your lap she doesnt require those pretty sandals. So u would donate those to children who walk and are barefoot. U could hide her sandals on a weekend. This might make her whine for a while but the message would go across. 2 or u could tell her since she is in yr lap u can't do following things for her like cooking or bathing or going to park as u can't walk. She is growing up and Mumma gets tired picking her in her lap. 3. U could reward her for walking on her two's by cooking her favorite meal or going to her favorite place etc. 4. U could show her kids who walk on their own. Motivate her to play with them. Or organize play dates with kids of same age or Lil older to show how they manage on their own. All the best.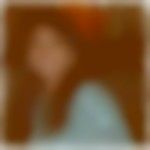 | Jul 03, 2015
Thanks shikha for ur reply but she's already goin to playschool n refuses to walk while goin to school. I daily take her to parks in eve n she does take a nap in d afternoon. I m doin all dese but still she gets cranky wants to be carried all d tym. | Jul 03, 2015
Hi Shruti! Yes it is indeed difficult to carry the child everywhere. It is advisable to try out certain changes so as to channelize child's energies in the right direction. 1. Make her join playschool as this is the right time. 2. Set a routine for her where she would know what is going to happen next and would not retaliate 3. Take her to the park in the evenings which has three benefits a. She would open up b. see her age mates on their twos. c. She would be physically active which would build on her stamina. 4. Make her sleep and wake up early. 5. Keep afternoon naps short say for 1 to 1 and a half hours. 6. Do certain activities with her during day time like story telling, role play, making drawing or craft, dance etc. This would again keep her occupied and not give her time to waste her energies. 7. U could communicate to her politely Mummy will listen only when she is calm and polite. 8. U could assign her some work like feeding the pet,watering the plant,filling water bottle, stack get clothes. though this might cause mess but she would learn to be on her own. U could keep an eye on her while performing yr chores and keep on interacting once in a while to check she is safe and doing fine. hope this would help! | Jul 03, 2015
Hi Shruti, Most of the kids have this habit that they themselves dont want to walk but always want to be carried. You have to discourage this behavior. You can try these ideas- 1. Get her shoes with the lights, children loves that and start walking independently to see the light effect. 2. Play with her Hide and seek game and catch- catch. In first round you catch her and in second round let her catch you. The idea is just to make her walk more and once she is habitual then she'll ask for godi only if she is genuinely tired.
More Similar Talks
Top Parenting Talks