Health
Baby constipated Created by

Updated on Jun 08, 2016
My lo 7 mnths his diet includes daliya in morning den dal chawal puree in afternoon n soup in night followed by formula milk n fruits puree n water in between. He poo at least 5 times a day. In morning when he wakes up he poo properly but after that in small amount n his poo is completely dry n hard n also he also he applies pressure while doing it. Does dat means he is constipated wht should i do
Kindly
Login
or
Register
to post a comment. | Jun 08, 2016
it's okay.. u cn gv formula milk.. if baby doesn't suck.. thn milk flow won't cm frequently.. u hv to gv formula milk.. pediatrician also suggest for formula milk.. but try to increase ur breastmilk.. ask to ur gynecologist.. my gynecologist gave me galact granuals to increase breastmilk..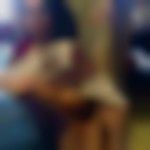 | Jun 08, 2016
Amrita Mazumdar Pokkunuri
increasing formula without paediatrician's advice is not a good idea coz more formula means that later there could be an obesity risk. ask your paediatrician if you can give nestle lo lac as well... | Jun 08, 2016
Thanks for the suggestion but my problem is dat my breastfeed is very low only 50 ml a day n my lo also don't suck. So can i compensate dis with formula milk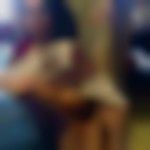 | Jun 08, 2016
Amrita Mazumdar Pokkunuri
Putting pressure while pooping doesn't mean constipation. However, hard stool does mean constipation. increase breastfeed, put more water in the food and feed your baby good amount of water. if s/he doesn't take water, then compensate with breastfeed. an iron rich diet can also give rise to constipation. see and minimise iron rich food for few days and then restart ... | Jun 08, 2016
if u think ur baby is constipated thn gv banana in day time everyday nd lots of warm water..
More Similar Talks
Top Health Talks