Parenting
baby cries at night Created by Updated on Jun 30, 2016
Hii all.. my daughter is 1year & 3 months old.. she started walking when she was 1year old.. she walks all the time & never relaxes.. From last few day's she wakes up at night & starts crying .. I thought may be her stomach be empty.. but I feed her very well than too she cries daily mostly at 3. 00- 4.. 00 am. plz help.
Kindly
Login
or
Register
to post a comment.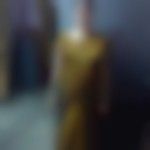 | Jul 01, 2016
usko thoda jaldi khana khilade exactly sone ke time milk pila ke sula dena.... | Jun 30, 2016
Thanks Padmini | Jun 30, 2016
I faced the same thing with my elder daughter when she was of this age. What i understood after doing lots of research is that children get something called night terrors and they cry a lot. There is no sure way of stopping but over stimulation before bed time wd trigger it off. So we started to ensure that she gets some quiet time before sleep. Also you have to let them cry it out. Unfortunately nothing else worked for us. | Jun 30, 2016
I have already tried both the methods u said. But she never stops crying imediately. she takes an hour to sleep again. | Jun 30, 2016
But I thought she cries bcoz her leg's may be paining at night by walking all d time in day. | Jun 30, 2016
Thanks kalyani | Jun 30, 2016
hi Swati and Urvashi.... same condition i ha e faced with my elder daughter is of that age. i used to think that she is hungry and then used to feed her a bottle. but, later understood that its not the case. founf 2 solutions for this and started applying them in an alternate manner. one is cry it out method. it is very difficult to follow. buy definitely works. let them cry for some time and fall asleep on their own. 2nd is pacify method. tap them gently that ur available next to them. it worked for me but took some time. hope this helps u. | Jun 30, 2016
my son is also doing the same. he is 1 year old.. i hv to handle him in that crying condition for hours.
More Similar Talks
Top Parenting Talks