Health
baby crying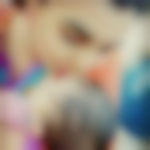 Created by

Updated on Jul 31, 2016
dear mommies, my son has cried whole nite n didn't slept properly n in day time also not getting if he hav sum problem. i applied hing on his belly button as well as gave collicase .bcoz od sunday doctors aren't available. pls help
Kindly
Login
or
Register
to post a comment.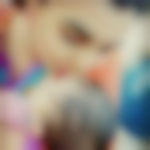 | Aug 01, 2016
m really thankful for the quick replies. he had colic pain hav contacted his dr. he is fine now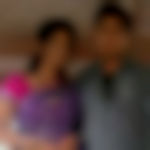 | Jul 31, 2016
May b its a colic pain.. Or he is not getting milk sufficiently


| Jul 31, 2016
@kirthi you can give aristozyme drops or bonnison drops thrice a day to improve digestibility


| Jul 31, 2016
formula milk if given should be made in less quantity for example if ur preparing 50 ml add 1 scoop instead of 2 scoops because breastmilk is very thin since babies cannot digest concentrated formula milk and if you want to increase ur milk production you can have til laddu and munnaka it's a lactogouge that have tendency to increase milk production. :-) | Jul 31, 2016
my baby is 2months now.. due to insufficient of breast milk am feeding her both breast milk and lactogen powder milk .. any problem with this?


| Jul 31, 2016
my baby was having on and off colic pain till he was 3 months. I suggest u if u want to know if he's having stomach pain u can check by touching his stomach don't touch hardly just a slight touch can make u notice that ur baby start cry violently. avoid taking potatoes, whole pulses, cow's milk, . if he's having stomach pain then give him aristozyme drops or else u can u go with bonnison it's a himayala natural drops around 8-10 drops . continue till ur baby is 4 months old | Jul 31, 2016
hi kirti I ustnd ur situation. ... even my baby cried like this till she was 2. 5 months... yes they will b collicy. .. v will not know if they hv stomach pain or other prob... I had gvn neopeptine drops... chk wid ur doc n gv to baby... wat u can do is eat jakaayi (nutmeg) thru ur milk baby will get its juice.. tht shud help. hopefully Ur baby will stop crying sooner. -Nandini Prasad.
More Similar Talks