Health
Baby did not started walking Created by

Updated on Jul 20, 2016
My baby is 14months plus and he is not able to stand his own and not walking. But he is able to walk or stand with the help of table or bed but when we tried that he stand in his own or walk he started crying what should we do.
Kindly
Login
or
Register
to post a comment.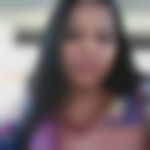 | Jul 21, 2016
Hi Parul and Rashi, Dear, I'm not saying that it's a problem. However, I'm trying to pay attention on the need of Calcium and Vitamin D3. Yes, every child is different. But I'm a dietitian by profession and we have a lot observations and discussion with our Cullege Paediatricians. That's why I gave you the advise to focus on Vitamin D3 requirements. We don't say to parents to force baby to walk. No, because once baby will get strength he/she will start walking automatically. But a good strength and nice walk will come early, when will take care of their Mienerals and Vitamins need. :)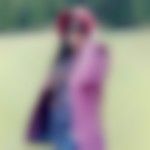 | Jul 20, 2016
my baby started walking in 15 months itself.. it's not a problem.. some babies walk early n some walk late.. but if he is walking with the support of table or anything ..let him do.. don't force him to walk without support.. when he will gain confidence he will start walking himself...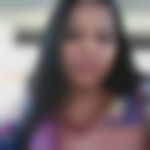 | Jul 20, 2016
Hi, Don't ignore this. It is happening to every second child these days, because of lack of Calcium and Vitamin D3. It's just a delay in the development, It's not a problem. Give calcium and vitamin D3 to the child daily as per the paediatrician recommended.   Give legs massage, take your baby in sunlight minimum  for 1hr  . How in summers? Answer- if you have sunlight provision in the house. Fill bathtub in that open area in the presence of sunlight for one hour and sit with baby. We all are like this. We are just focusing on food and nutrition but not understanding the system of nature. Sunshine is very important.   But in summer it is very hot so you can make the cool arrangements. Such as keep to the baby into the bath tub or small pool.   Allow them to play in the presence of sunshine atleast for 1hr then it will work.  If that's not possible for just take care of oral vitamin D3. Because , Vitamin D3 synthesis in to the body itself in the presence of sunlight.   But consult to the Doctor too. | Jul 20, 2016
he is f9 if he is able. to walk with table n bed... built his. confidence for. independt walk and stand.. he may b fear. to fall. down. use props like Balloons and balls it may help. some babies takes times to. walk. if. u. still. worried better to . consult with pediatric. thanks.
More Similar Talks