Food and Nutrition
baby doesn't eat Created by

Updated on Feb 12, 2013
i am a new member of this forum... found it really useful..... now i'm here to ask u help in makin my daughter eat something.... she is 15 months old... very fussy eater and hence underweight tooo... she is 8. 2kg.. she has 2 spoons of whatever is givenand stops thereafter..... tried our level best to make a variety of fooditems to avoid repetition.... however she follows the same pattern.... she takes soyamilk in bottle twice a day.... around 120ml... each... doesnt like sweet much....
Kindly
Login
or
Register
to post a comment. | Feb 13, 2013
Thnku 4 all d valuable comments and tips... Aashna, Indu, Tanuja and Arunima... will try out them for sure.... arunima.... I'm relieved 2 hear aafter knowing d wt of ur daughter at dis age.... actually, her doctor only made my hair stand after taking her wt.... | Feb 12, 2013
Hey Bismi. I think 8. 2kg for a 15 month old is good. You need not be concerned unless her immunity seems compromised. I dealt with a fussy eater until last year. My daughter barely ate till she was 3 years old. You will find my experiences in the links provided by Aashna. I would also like to share a few things which may make you feel better- my daughter was 7 kgs until about 18 months, then she was 9 kgs at 3 years. She would barely eat 2-3 spoons and no non veg at all. I tried all tricks but in vain. We started her on Pediasure, as also suggested by Ms. Tanuja Sodhi. She is almost 4 yrs now and her weight is 16. 5kgs. There has been a dramatic change in her appetite, immunity and growth over the last year. You may need a few more months to start with Pediasure as the recommended age is 2-10 years. From my experience and from the experiences of a few other mothers who have faced a similar issue,all I can say is hang in there-your daughter will get her appetite and start eating normally. Children go through phases all the time and sometimes only patience seem to help. Meanwhile, you have Ms. Tanuja Sodhi's tips on how to ensure she gets the essential nutrients on a daily basis. Good luck!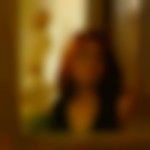 | Feb 12, 2013
Hi Bismi, As mentioned by Aashna, do go through the above mentioned links on the same issues. Also, make sure your kid gets the following nutrients daily in her diet: (1) Proteins: boiled meat/ chicken/ fish (try a little initially to rule out food allergies),full fat milk, full fat curd, cheese, Egg (scrambled with cheese & milk added), dals, paneer, peanut butter, etc. (2)High calorie fats like desi ghee, malai and butter. Remember that you have to make each bite count by giving your child high-calorie food even if she eats only a couple of bites at a time. You may even add Pediasure to supplement her diet if nothing else works. | Feb 12, 2013
Hello Aashna, welcome to Parentune :). I have seen many mums try to feed their kids while playing. In fact there was a lady who used to feed he daughter with 'Parantha' at the play area of our block , as she used to say that she doesn't eat at home. Some kids like to eat in company of other kids, so if possible you can try that too. | Feb 12, 2013
You may also take a look at the following blog for some food ideas https://www.parentune.com/parent-blog/healthy-and-fun-food-options-for-your-toddler/195 | Feb 12, 2013
Hi Bismi. Welcome to Parentune :) There are many fellow parents who are faced with a similar problem- fussy eaters. There have been discussions and suggestions on this in few other parent talks. Please take a look at the following links for some suggestions previously shared until you hear from more parents :) Here they are https://www.parentune.com/parent-talk/drinking-milk-woes/308 https://www.parentune.com/parent-talk/diet-intake/290 https://www.parentune.com/parent-talk/upset-not-eating/237
More Similar Talks
Top Food and Nutrition Talks
+ Start a Talk
Top Food and Nutrition question
Top Food and Nutrition Blogs