Parenting
Baby don't like to sit at one place.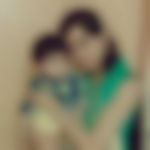 Created by Updated on Sep 06, 2015
Hello everyone, My baby is 1 year old. Well, he don't like to play with toys ( I mean no battery toys , no musical nothing) all he wants to stand, jump and many more. With this activities he never sit stable on one place, he likes to go N go... when I tried to feed him khichdi / sooji etc then he don't take it. Then one day I made him to watch some nursery rhymes and suddenly he just sit at one place and watch it and eat whatever I give him. But now I am thinking with this way, am I making my child to get addicted with tv ? I hope many mothers have faced or may be facing a situation like mine. Please let me know what is your take on this.
Kindly
Login
or
Register
to post a comment. | Apr 04, 2016
Hey Ankika, Are you from Kota ?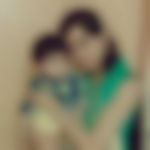 | Oct 20, 2015
Thanks Rutuja & carol ..I am trying these with him.. hope to get succeed :-) | Sep 11, 2015
Hi Ankika, glad you pointed out the video habit. My son also has developed a habit of watching nursery rhymes while eating. But, slowly I am trying to avoid this. I make him sit in a high chair which I place near the window( I keep it close at that time). He enjoys watching the ongoing things on street and I keep talking with him too. He does take a lot of time to eat like that but finally I am able to feed him. But a lot of my friends tell me this that we have to feed the child at our dinner table while we are eating, like that they learn to eat by their own. I think this is a great task for me ahead as my son just throws off any given food. | Sep 07, 2015
Ankika Soral, Now that your son is 1 yr old he must have started walking or he is just learning to walk. He wants to explore the newly acquired skill. So he is always on the move. At this stage encourage your child to move around so he can improve his gross motor skills like balancing, walking straight, jumping high, running, improving hand eye and leg coordination. I would suggest not to restrict him in one place. While feeding, use a high chair to stop him from moving, Avoid hand held device, videos and TV. Read books, tell him stories, sing songs or rhymes, keep talking to him so he finds the meal time fun and at the same time learns to sit at one place while eating. Rest of the time, I think he should be exploring. So don't worry. | Sep 07, 2015
Hello Ankika, We are also experiencing the same. My son is addicted to TV or Mobile phone games for eating food. Myself and my wife both work and we don't get much time to run behind our kids for feeding, we are left with no options but to let them do something else when we feed them. I am also trying to find some answers to this. Is this a good habit or not.
More Similar Talks
Top Parenting Talks