Babycare
Baby eating issues Created by

Updated on Mar 29, 2016
My Baby is 7 months old. He only eats curd and bnanana nd chikoo but nothing else... I tried everyghing sweet salty, colorful, from khichdi to suzi ki kheer but he eats nothing except bnana chikoo nd curd... How to make him eat anything else.. Or only bnana curd and chikoo is sudficient for his proper growth.
Kindly
Login
or
Register
to post a comment.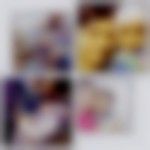 | Jul 26, 2016
nice idea poonam i will also try the same ...as my kid also not eating anything except bf.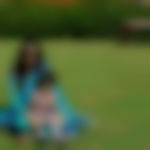 | Mar 29, 2016
Hi. If baby is still on breastfeed then its sufficient else what you can do is- try to add more vegetables in porridge. Add fruits in curd. Or try fruit yoghurt. You may even try cheese slice. | Mar 29, 2016
Hi poonam... I tried to feed him while crying but some tyms he tightly shut his mouth nd sometime do some scooter tym sound and throw food from his mouth. He do bruuuu bruuu... Any more suggestns pls | Mar 29, 2016
At this age a balanced diet is very impprtant. Protein isof great importance for development. So you need to feed cereals , veggies also. Try to engage him in some games / toys. While he's playing try to feed him. While you are having food offer from your plate. LOs like to eat from others plate. If he is able to chew then give small bites of paratha so he enjoy biting it. If he likes liquid then try giving rice/daal water. Thus will developer interest in food. My LO is a big time fussy eater. His each meal takes more than half an hour. But keep trying. AL d best. | Mar 29, 2016
Nope its not sufcient for him n my child is also of 7months aftr the 6months i strtd feedng him evrythng mashd in khichdi like spinact carrot tomato i add turmric salt n cumin powdr somtms i gv him suzi ka halwa smtms khichdi smtms wheat flour but u shud feed him forcfuly let him cry at the start he my child was not eating at strt but stil i kept on feeding him forcfuly n aftr 5 to 6 dys he strtd eating evrythng whtever i feed him try to feed him wit ur fingre i did the same i hope it wil work for u all the best n let me knw whthr it works or not but feed him frst wit fingre
More Similar Talks