Health
baby facing some digestion problelm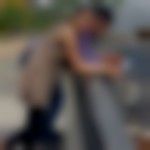 Created by

Updated on Dec 27, 2016
my baby is eleven month old and he is not doing potty regularly while after 1 or 2 days he is doing potty but facing a problem like he doing more pressurly. so my main concern this what i should implement or should give any medicine for this so my baby should be able to do potty properly. please suggest me some solution.
Kindly
Login
or
Register
to post a comment.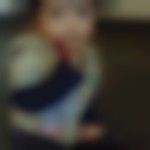 | Dec 30, 2016
Hi. my daughter is in 11 month,she is suffering from loose motion, can u suggest which food good for her. | Dec 29, 2016
include good amount of fruits and vegetables in his daily diet along with lot of fluids... fluid can be in any form like milk, fruit juice, vegetable/Mutton soup, water.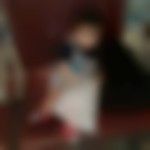 | Dec 28, 2016
give him water after every feed... n banana, spinach also helps ... don't worry my son is 10 months old n he also do potty after one day .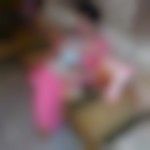 | Dec 28, 2016
Put some hing in diluted form on his naval.... it helps a lot... dont give any medicine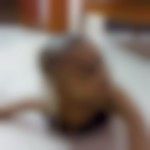 | Dec 28, 2016
boil seven-year eight raisins and mash them and filter it. give this water in warm condition to the baby. it helped mine to poop regularly.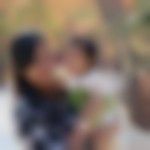 | Dec 28, 2016
Give him banana,boil apple regularly. Add spinach,carrot,broccoli n his food. You can give him yogurt as well n daily basis after lunch. maitain his food menu regularly. He vl poop evryday. Dont worry. Dont give any medicine. | Dec 28, 2016
no need to give any medication.. it's pretty normal..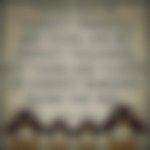 | Dec 28, 2016
give him some luke warm water.. n can give fruits more. | Dec 28, 2016
babies can not poop up to a week. it is perfectly normal as long as baby is not in any pain. My 11 month old doesn't poop upto 4 days sometimes but when she does she is no discomfort. So please wait before giving anything just for the poop. | Dec 28, 2016
hi try 4 drops of mugli ghutti 555 for 11 month baby with hot water to escape consticipation nd with normal water to escape loose motion with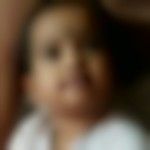 | Dec 28, 2016
banana and apple ,carrot,spinaches is help to good potty.....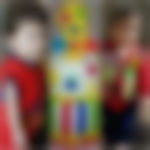 | Dec 28, 2016
Hi diksha don go for medicine s for all petty issues please ..since baby is in 11th month ..feed her regularly spinach soup.. or mix spinach in khichdi ..babies go for potty daily for sure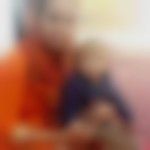 | Dec 28, 2016
hi,one time in a day. baby ko badamrogan dude may daal k doo. or chaahe vo potty karee Yaa naa usko morning uthy hi 2sip paani k pilaa or potty pot py jarur bithaao 5-8 mint. fir usko aadat padd jaayegi morning potty krny ki. or jitnaa fibber Doo Gy utaan achaa hai uske liye, fruits or boiled vegetables. | Dec 27, 2016
Add Apple and Banana to ur baby's diet. This will help curb constipation related issues.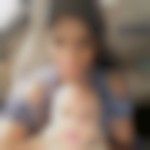 | Dec 27, 2016
same prblm wid my baby too.. she is going to complt her 12 month.. castor oil will b work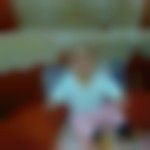 | Dec 27, 2016
You should apply castor oil in his internal part of potty area regularly. Make sure castor oil should be get it in medical shop and don't buy it from locally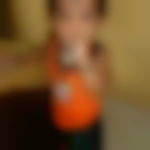 | Dec 27, 2016
Include more vegetables and fruits in ur child diet,nd give plenty of water, even my daughter face d same problem. concern pediatrician also
More Similar Talks
Top Health Talks