Babycare
Baby has unsound sleep Created by

Updated on Mar 14, 2016
My baby is 18m old. She doesn't sleep for more than 3hrs at a stretch. She cries in middle of the night. She does this every alternate days. Her diet is less. But i gv her milk in the middle of night. But she hardly drinks. last meal i make sure is grains. I thut it might be earpain or noseblock or gas problem. Ped says its nothing. But she sleeps immediately when i gv her metacin or carmacide which is rarely. Please help. I m fed up for lack of her sleep which is i m sure irritating for her also. Any homeopatheic or ayurvedic medicines
Kindly
Login
or
Register
to post a comment. | Mar 15, 2016
Thanks laxmi. I wl definitely try.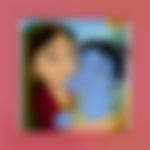 | Mar 15, 2016
Hi my frnd, My son too doesn't sleep at a stretch more than 3 hrs. sometimes he wakes up for every hour which irritates and make me so tired the next,even he will feel the same. One reason for his less sleep is no intake of rice,he jus hate the sight of rice since 2. 5 months. so I completely changed his timetable. I give 150ml warm millk beaten with sugar n egg around 8pm. Aft tat he have nothg,next he have 120ml milk shake or plain milk with honey bef bed. I used to tell bed time story and as I reach mid way he would have slept. I put him in upside down posture for better long time sleep. It works a lot. I adopted this posture since his 6th month. Change the posture n try. Even he doesn't drink milk in mid of his sleep but yes water. Make ur room environment friendly for sound sleep. Hug or place a hand on,so they feel safe and warmth. this too worked. Now v rarely he wakes up. | Mar 15, 2016
I am also facing the same problem..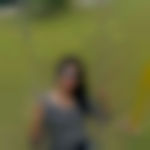 | Mar 14, 2016
Try the other things it will surely help. I can totally relate to u. I know how it feels to be sleep deprived | Mar 14, 2016
Thanks a ton priyanka. No she doesnot pee even once at night. I gv milk to check if she is hungry. But she never has more than 30ml. I wl. implement other suggestions.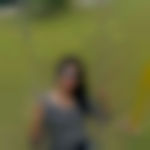 | Mar 14, 2016
My son did the same thing till last month. But I did somr changes post which he sleeps through the night. 1 I feed him by 8:30 tats his last meal of the day. Which includes anything tat we eat. 2 I have set bed time routine. soon after dinner I bath him, brush his teeth get him in night suit m off he goes to the bedroom 3. Bedroom is mildly lit. no t. v. no mobiles. 4. I read a book for him. meanwhile he has his milk and falls of asleep on his own I have stopped swaddling him to sleep. In case he wakes up in night he again sleeps on his own. Stop giving milk at night. More milk means more urine. That could also be the reason for her waking up. Hope this helps
More Similar Talks
Top Babycare Talks