Babycare
Baby is not responding for sounds Created by

Updated on Jan 05, 2017
Hi mommies I had preterm delivery, baby weighing 1kg. 6m completed for her from past few days I observed that she is not responding for sounds n had BERA test too showed no waveforms... It's heart wrenching and has become difficult to handle this situation bse feeling much stress full n painful n mere helpless. I heard that if baby can't hear dey can't even spk. I hv struggled a lot from d day of delivery but now I'm completely broken God can't punish my love like dis. I'm not getting Wat to do
Kindly
Login
or
Register
to post a comment.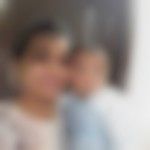 | Jan 09, 2017
Uma you are mother ..you need to be strong and now a days science is so advanced that everything can be cured. keep faith on God and yourself everything will be fine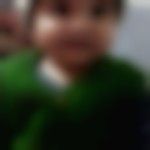 | Jan 07, 2017
uma do nt loose hope plz, nowadays everything is possible ur baby wil b fine consult a gud dr ....One of my niece also had same prob she got operated n nw she is fine... If u will loose hope wht will happen 2 ur baby , u r d world 4 ur baby whatever u feel affects ur baby more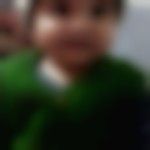 | Jan 07, 2017
Hey preeti first of all chk ur diet n u cn give ur baby econorm sachet if he is doin loose poty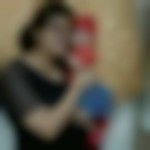 | Jan 07, 2017
dont loose hope.. hope for the best... always think positive.. mere uncle ka baby b nai sun sakta tha.. to unhone Uska operation karaya tha kuch do operation k bad . wo sunne laga respond karne Laga.. yar don't loose hope .. science bohat tareki kar chuka hai... talk to ur doctor pls.... n take the suggestion n solution u will get it from doctrs only..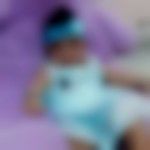 | Jan 07, 2017
plz dnt loose hope as soniya said consult good doc. dnt take it negative as if baby nt able to hear she cnt even spk thats nt necessary u hv to be stronge as ur her strength if u ll b brkn hw she ll gather herslf | Jan 06, 2017
be positive uma , yes we can understand it's very difficult to manage the situation, try to consult gud doc and ask the ways u can do now.. may b der is any way by which baby able to listen. as baby is premature ,may be he react later ..but pls don't loose hope.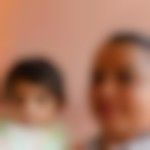 | Jan 06, 2017
hi my baby is completed his 4 month last 2-3 days he is doing potty 4-5 times in day before it he was doing 1 time in whole day is it gud for his health or not what I have to do I m very worried plz suggest me | Jan 06, 2017
Hi Uma, Uma first don't loose hope, and dont give up. for yr kid yr his/her world. for the sake of God dont give up. I myself had preterm baby exactly like u, my daughter was in Nicu for 2 month. she fought her battle n came out safely. her weight was also 1kg70gm. I know what all u r going throw as I have been to yr place. BUT remember i never cried in front of my child during those 2 month when she was in Nicu i always use to talk to her positively, I use to chant Ramrakhsha in front of her. I use to motivate her. bcoz I was the only her world at that moment. Never give up. be strong if you loose hope how yr kid Will fight.
More Similar Talks
Top Babycare Talks