Parenting
baby ki care ko lekar kya acche se accha kru abhi mera bachha 20 days ka hai uske acche vikas ke liye.. ???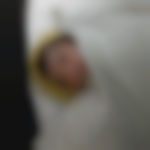 Created by Deepti Gupta Updated on Sep 01, 2017
मेरा बच्चा मेरी जान
Kindly
Login
or
Register
to post a comment. | Sep 01, 2017
hi Amit Gupta ! आप बच्चे के अच्छे विकास के लिए, उसकी स्वछता, देखभाल, भरपूर पोषण जिसके लिए अभी वो पूरी तरह से अपनी माँ पर निर्भर है , उसका खयाल रखें। आप बच्चे की मम्मी को पोष्टिक आहार खिलायें, उन्हें खुश रखें, उनकी देखभाल करे , कोशिश करे कि वो अपनी नींद पूरी कर पाएं। अभी अभी उनका शरीर एक बहुत ही बड़े प्रणाव से गुजरा है इसलिए उन्हें सख्त आराम की जरूरत है,कोशिश करे कि वो चिंता मुक्त रहे, जिसका असर उनकी मानसिक स्थिति पर पड़ेगा और वो पोष्टिक दूध जो कि बच्चे का सम्पूर्ण आहार है, उसे दे पाएंगी।इसके अलावा आप बच्चे से खूब बात करे, वो आपको सुन सकता है। घर में जितना हो सके खुशी का माहोल बनाय रखें। आशा करती हूँ आपको इससे मदद मिलेगी। | Sep 01, 2017
Hi Amit, avi apka bachcha bhut chota hai to use breastfeed karaiy aur wo jitna soyga utni achchi uski growth hogi. Uski massage kare achche se aur puri neend lene de.
More Similar Talks