Child Psychology and Behaviour
baby misbehavior and hitting habit Created by Updated on May 31, 2017
My baby is 21 month old but sometimes he was so aggressive n throw everything that near him n hit others... how to handle with him..
Kindly
Login
or
Register
to post a comment.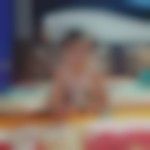 | Jun 03, 2017
aap baby pyar se handle kariye uska mind divert kariye. Agar aap bhi us par gussa karengi to wo bhi waisa hi karega. Ye mera apna experience hai.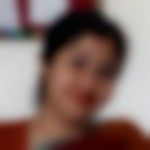 | Jun 02, 2017
Dear Padmini,your son is already very much scared of that boy... so please don't scold him anymore making him more scared. He needs your support and comforting words. As he just started uttering few words he is incapable of expressing his anxiety to you in sentences. My son is also 2yrs old and utters only 7/8 meaningful words. Please have patience. He will feel helpless if you don't show compassion to him. PLEASE TALK TO THE PARENTS OF THAT CHILD AND ASK THEM POLITELY TO GROOM THEIR SON WELL. On the other hand, you encourage your son to talk, ask numerous questions to him, show good colourful wordbooks and read out loudly and ask him to repeat those words after you. Praise him for his effort. Hug him time to time to boost his confidence. Assure him "mummy is with you. Don't be scared of that boy. " Everything will be fine.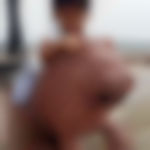 | Jun 02, 2017
Hi.. my son is 2yr old.. he started to talk now but only with single word at a time and does more of action or sign to communicate wat he wants or to tell.. there is already a year old boy in our home and he is too aggressive and shouts wit a high pitch and keep provoking or beating up my son,by which my son is scared of him and starts crying whenever he shouts ... please suggest me to balance in between as I get irritated and scold my son not to get scared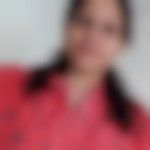 | Jun 02, 2017
dear vibha my son suffered a lot from this till 6 mnth since birth.. in this situation u need to do sm push to clean opening part and after that apply sm coconut oil or u can sprinkl betadine powder as i did it will help a lot. do not use diapers unnecessary. only if badly needed.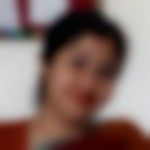 | Jun 02, 2017
Dear Vibha, it is very common among boy children. My son also suffered from the same. When l asked the reason to my child's pediatrician he explained me that it is due to the pressure of urine in the bladder. A boy child needs time to cope up with that pressure. IF YOUR CHILD CRIES AFTER URINATING THEN IT IS A SERIOUS SITUATION. Breastfeeding during that time gives little bit relief to the child. BUT PLEASE VISIT THE PEDIATRICIAN, THE OPENING OF THE PRIVATE PART SOMETIMES NEED TO BE CLEANED. Don't worry at all. | Jun 02, 2017
my baby is 1 month old when he doing toilet before that he cry alot what to do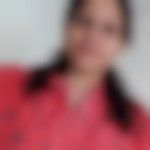 | Jun 02, 2017
ya Debashree i am also saying that.. same thing but i see parents even dont want to say no.. or dont want to stop them .. they just ignor them.. that is the problem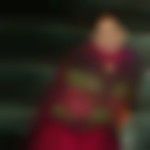 | Jun 02, 2017
Thanks a lot debashree bhattyachrya for ur suggestions it helps me a lot.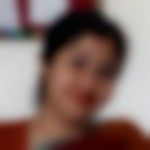 | Jun 02, 2017
Dear Runjhun, as a parent we have to be a perfect amalgam of softness and strictness. If situation require we have to scold and punish our children otherwise there will be no discipline or order in them. But if we scold them every now and then they will be used to with it. Our job to rectify them first... but if they repeat it again and again. ..It means it is their choice not a mistake. And exactly there we have be strict and firm.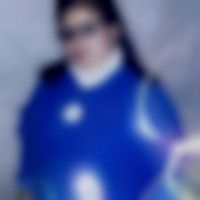 | Jun 02, 2017
my 3 year son also started all this then i caught his weak point that when i told them that dont call me muma if you want to do. this then he stop and now he control. his temper. only. sometime he behave aggressive but he know that i am starting ingnore to talk to him then he control himself.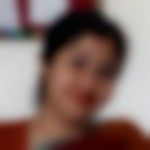 | Jun 02, 2017
Dear Hema, children are very intelligent. They know very well what will work on their parents. Don't show any temper or anger to your child. ..It may backfire on you as children prone to copy their parents. Stay cool and just ignore him when he will do all those tantrums. ..He is doing all those things to draw your attention. Let him choose his own toys.... He may have many toys... but it may be that those are bought according to your choice. Don't scold him... but talk little to him ...let him feel that you are upset. Children don't want to be ignored. ..so definitely he will approach to you. Talk to him in a firm but low tone that a sweet charming boy like him should not have all these unwanted qualities.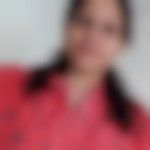 | Jun 02, 2017
ya babies generally behaves like this but in this case we should stop him in any way whether it may be. becasue if we will not stop them it will increase this habbit. but this is the big problem nowdays in our society that educated loving parents nver use to stop them , scold them , shout at them , and imposibl to ever hit them .. while this is fact kids can not be control if they dont have fear of parents but what can do nowdays fashion of friendly parents.. and in this way they become out of control after that when they become young they are too violent. and that time is critical for loving parents too.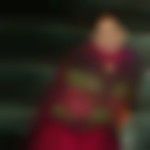 | Jun 02, 2017
Ya my baby too if his demand is not fulfill he hit his head on wall or throw toys which I gv him for playing or he rub his teeth . Plz gv some advice ..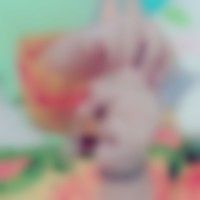 | Jun 01, 2017
my 20 baby boy bites too much . it hurts terribly sometimes. saying nooo isno solution. pls help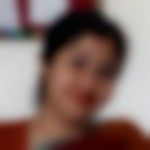 | May 31, 2017
Dear Sonam, children generally misbehave or hit others out of insecurity and disgust. No use of screaming or shouting at all to him. Talk to him in a firm but low tone that he will get nothing or no wish will be fulfilled if he behaves like this. Look into his eyes directly. ..if he cries or screams just ignore him. When he will be pacified, please take the initiative to talk to him Tell him clearly that as he is calm and disciplined now,you would like to listen to him. Sonam, let him choose his own toys in the shop... After that if he wants anything you can say "no" telling that his demand had been fulfilled already. As a parent, we have to be a perfect amalgam of softness and strictness. Ask him, if anything bothering him... praise his good deeds and give small token of appreciation for his changed behaviour.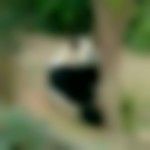 | May 31, 2017
Hi Sonam You should ignore his tantrums and walk away, may be it is his attention seeking way to act like that. Once he is calm you can hug him plant kisses upon his cheeks and tell him not to hit anybody, not to scream and that his behaviour made you upset. It is his way of showing independence at this age. Try not to say 'NO' more often. Hope it will help you | May 31, 2017
if I was not fulfill his demand den he cried loudly n start hitting... | May 31, 2017
when u observe becoming aggressive, divert him either to play or games or made him to listen stories...
More Similar Talks
Top Child Psychology and Behaviour Talks
+ Start a Talk
Top Child Psychology and Behaviour question
Top Child Psychology and Behaviour Blogs