Babycare
Baby nipple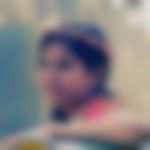 Created by

Updated on Dec 15, 2015
My baby is 40 days now and sometimes she is cranky at night even after feeding her properly she wants more feed ,so can I give her silicone nipple to suck. what are advantages and disadvantages of giving nipple please help. TIA
Kindly
Login
or
Register
to post a comment.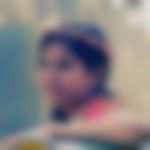 | Dec 20, 2015
Thank you all for your suggestions.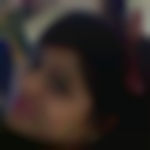 | Dec 16, 2015
Hey Jivita, My baby is also 6 weeks old now, though am not sure about the disadvantages of pacifier bt surely know that it can fill gas and once your baby will get used to it, it'll be hard to stop this habit. Give your baby as much feeds she demands bcoz you might feel she has taken enough but there are chances that she is still hungry. All the best | Dec 16, 2015
Hi Jivita. I would say the contrary to the other moms. I had given both my children pacifiers as a baby. It helps calm them down, prevents over feeding and greatly helps in self soothing. My babies did not have excessive gas from sucking on a pacifier. Pacifiers are commonly outside India without any proof of doing damage to a baby. However, it is important to wean them off the pacifier as early as you can. My kids left the pacifier on their own by the age of 6 months. If you follow a few precautions like not giving your baby a pacifier each time she cries or when hungry thereby reducing her dependency on it, then it wont be a problem to wean her off it. Use it on occasions when you feel she is fed well and wants to suckle for comfort, when taking her out (for eg to keep her calm when travelling), to help her self sooth and fall asleep without your help. Hope this helps :) | Dec 15, 2015
Hi jivitha. Babies are new to the outside world compared to the world that that was safe inside momma's womb which was warm and calm. So they can be cranky and crying during night times due to various growth spurts. They also dono the difference in day and night. One of the growth spurt passes through 4 to 6 weeks. So their requirements may increase and they tend to nurse more often or continuously suck. Pls feed on demand as the baby wishes. It has secured feeling while sucking. In case it's scared of something. And don give pacifier or artificial things to suck. It will get confused with the mom's nipple and get used to the new nipple. And disadvantage is that more air gets swallowed once baby regularly sucks on pacifier or soother and become gassy. Happy parenting! | Dec 15, 2015
Never ever go for pacifier or nipple it can damage baby ear and also it can make ur baby severly gassy... feed as much she wants..
More Similar Talks
Top Babycare Talks