Babycare
Baby not taking breast milk. Created by

Updated on Jan 10, 2016
I had a c - section delivery.. my baby girl is now 3 months old.. due to low milk supply I had to keep her on top feed from beginning... I used to make her latch on breast 15mins each but due to very low milk supply it reduced... now she is not even latching... whenever I try to breastfeed her she cries nd is just not ready to take it... my doctor says it's called breast refusal nd it will happen as baby has got the bottle habit... I'm feeling very helpless... is there any way I can bring her back to breastfeeding... thanks
Kindly
Login
or
Register
to post a comment. | Jan 15, 2016
@ pritika... Okay... :) | Jan 14, 2016
Hi haritima I use medela swing electric pump it's good | Jan 14, 2016
Which is good pump manual or electric nd which brand? | Jan 13, 2016
Hi I'm too facing same problem. My son is taking bottle feed from 14 days. Jus a month old now. During day I feed my milk. Hardly ten mins he drinks n fall asleep. In nite three to four times we Give bottle feed. But can u clarify whether in spite of my feed during day should I give bottle also. He hardly gained twenty gms

| Jan 10, 2016
Hi dear..... similac good for baby | Jan 10, 2016
@pritika thank you so much for ur reply.. ihv already tried using nipple shield... nd I try to pump too but since the milk supply is poor I hardly get any milk out... i never in my wildest dream thought dat I'll be giving bottle to my baby before 6 months .. but can't help it... The top feed I'm using is similac advanced.. Thanks. | Jan 10, 2016
Hii heena had the same prob and I think I am still struggling with breastfeeding him. First of all I would suggest u to stop giving bottle and try giving from wati spoon. Always first give your breast may be initially u can use nipple sheild so that ur baby gets a feel of bottle. Meanwhile also try increasing your supply may b you can pump for every 2 hrs. I had tried all these now giving him only breastfeed he still cries but then he takes it. All the best and if things don't work out plss don't keep the guilt in you I know how it feels but u tried your level best. | Jan 10, 2016
Thank you so much for ur replies.. @neha ihv tried every possible thing... protein diet. Galact granules.. jeera. .dal..daliya...everything but the milk supply just did not improved.. @ruchita i think we both have exactly the same problem... and I'm going through this guilt only... it's very depressing.. when the baby cries and is not ready to take bf.. hope I'll be able to cope up with it... also glad to know ur baby is doing good on top feed... Thanks again. :)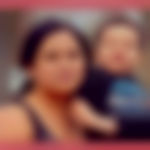 | Jan 10, 2016
Hi Heena.. Well to be really very honest, I have been through a similar situation sometime back. Though my son is almost 11 months old now, doing all good.. But i couldnt breat feed him beyond certain times. Initial, 15-17 days, he was on bf. But his weight was reducing drastically since my milk was not sufficient to satisfy his hunger. Then my ped advised to bf along with top feed. Still with all the conservative metods that i could do, i tried my level best. But just could not increase my milk supply.. Medicines, protien rich diet, water, ghee, shatavari.. Everything.. !! But to no avail. Eventually, after 3 months my son had this breast refusal and he eventually lef bf. And was on total top feed. All is going good now but believe me, that guilt of not getting milk, and not bring able to bf my baby haunts me till date. Thankfully, my husband supports me to come out of that trauma. Otherwise, it was a total depression.. !! Bit in your case, i would suggest you too to please try every possible way you can to suplplement your milk. May be something will work out for you, if not me. Happy Parentung!! | Jan 10, 2016
Hi Heena I had faced the same situation where my baby was more on top feed than breastfeed. But then I improved and enhanced my diet and got her on bf. Include lots of dal,dalia, soya and paneer products in your diet. Have protein rich diet u can have egg whites also and try galact granules also. Put in a lil effort on your diet and it will be fine, don't feed her on empty stomach. All the best hope this helps..
More Similar Talks
Top Babycare Talks