Babycare
Baby products Created by Vid Hi Duggal Updated on Jul 19, 2018
Someone gifted me a range of hand crafted baby products like oil and soaps. When I used it for my daughter she developed rashes with it. I want to use some well known and trusted baby care products for her. Kindly pour in your suggestions with a brand name that you trust.
Kindly
Login
or
Register
to post a comment. | Aug 11, 2018
you can without a doubt go for mamaearth baby care products. baby skin friendly, 100% natural | Aug 07, 2018
Johnson baby products... have been there for generations.. making it the most trusted brand.. Have used them on my babies .. | Jul 24, 2018
you can use mamaearth baby products range. all products are natural and non toxic and dermatologically tested also. safe for babies sensitive skin. i also uses them for my son. | Jul 23, 2018
you know all these handcrafted items may be pure and yet harmful because pure is not necessarily good for a baby skin. and the worst is that they may claim to be pure and loaded with god knows what. better to go with brands that follow rules and function under stringent laws. have extensively used johnson and even aveeno without any problems. good luck | Jul 21, 2018
hi u should try mamaearth baby care products. they are highly natural and effective | Jul 19, 2018
Oh, it sounds terrible. Hope your lo is feeling better. Irrespective of the brand, you should do a patch test before using. I used J n J, since it has been dermatologically tested and has a five step assurance process.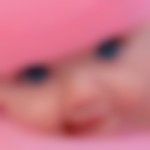 | Jul 19, 2018
hi vid hi duggal! each child is different what might suit one might not suit other.. please try some trusted brands on hands first ,if it suits yr child ,u can use it comfortably on whloe body. u might find this vlog useful! https://www.parentune.com/parent-blog/skin-care-tips-for-toddlers/4326?ptref=sa0l0010jx003c6