Babycare
Baby sleep issues Created by Anhad Cour Updated on Aug 26, 2018
So I have a 14 month old baby who is a terrible sleeper. She has to be rocked to sleep and wakes up every hour or so at night and sometimes wakes up and refuses to sleep for hours and most nights she sleeps only in the rocker. Anyone having any foolproof ways to make the baby sleep for atleast few hours hours at a stretch !!,
Kindly
Login
or
Register
to post a comment. | Aug 30, 2018
Try to keep her tummy full before she sleeps and feed her with solids instead of milk the last meal before sleep. also keep her relaxed before sleep and massage her with a mild oil like Johnson's bed time lotion. it will make her relaxed and she will sleep for longer time. also Co sleeping helps in prolonged sleep of babies. | Aug 28, 2018
I suggest to massage her leg with a good oil and then make her to sleep. this will. relax her and reduce the pain in the legs... tried and tested method. I used mama earth oil.. its safe and hypoallergic free.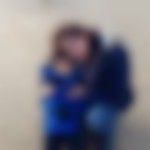 | Aug 27, 2018
Freshen up the baby at night & massage him with mamaearth soothing massage oil,i am following this & it really soothes the baby & he sleeps very peacefully at night,giving the massage relaxes the body & muscles & soothes the senses too,this way baby will sleep for long hours.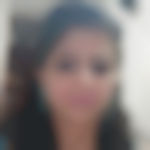 | Aug 26, 2018
hi Anhad Cour ! try and avoid making her sleep after 6pm. take her to park ,do some activity with ball, or on swings.. this would be enough to make her feel tired and sleep at a stretch. alos avoid feeding her at night with bottle. give her a sip of water instead if she wakes up. serve her wholesome meal for dinner which is filling but not heavy. please fo through this link, hope u will find it useful! https://www.parentune.com/parent-blog/8-tips-to-ensure-child-sleeps-well-what-to-do-if-resists/393?ptref=sa0l000030g00ax