Babycare
baby soap, shampoo and cream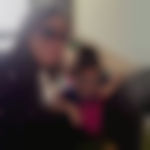 Created by Rashu Mittal Updated on Jun 23, 2018
my daughter is 3 years 7 months old .I am in a confusion to use which shampoo, cream and soap is best for my daughter. Till now i am using Himalaya products.
Kindly
Login
or
Register
to post a comment.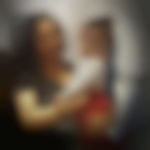 | Aug 22, 2018
Mama earth products are best for 0 to 5 years old kids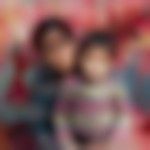 | Aug 07, 2018
Products of MamaEarth is best. You can opt any of it's products, all are good. | Jul 14, 2018
use mamaearth products thy r best as natural n toxic free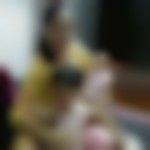 | Jul 06, 2018
Hey, dear Rashu, you have already received so much response, that I feel whether I should suggest you something or not. According to my viewpoint, you should that product for your baby which suits his skin well.... although every baby skin is sensitive and vulnerable to rashes and infections, there are many brands who claims to be perfect for the baby skin... but choose that only which is proven to be mild... is gentle enough to suit every skin type.. moreover upon which you trust more... after all, momma knows the best for her baby..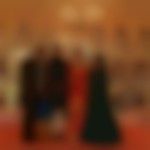 | Jul 04, 2018
U can try mamaearth products like body shampoo nourishing hair oil body wash face cream etc.... It is natural n safe for baby skin.... I can also using on my son last 1 year... I'm very satisfied with mamaearth products.... | Jun 30, 2018
u can try mamaearth products as i m using it and i m very much satisfied with d products | Jun 29, 2018
I am using Johnson's products for my kids. it is suiting them well. I am using the active kids shampoo by Johnson's . it works well for them. | Jun 29, 2018
I would suggest Mamaearth's baby shampoo,oil and cream. Mamaearth's products are 100% chemical free speacially design for babies.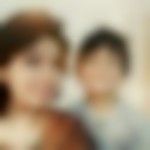 | Jun 28, 2018
Its johnsons all the way for me. My mom used it for me when i was a baby and in spite of having so many other options to choose from, I stuck on to Johnsons when I had a baby of my own for obvious reasons. All its products are well researched and undergo a series of stringent tests. They are mild and gentle and suit my lil one very well.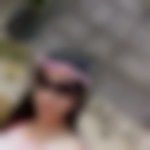 | Jun 28, 2018
I too vote mamaearth baby products as they are chemical free and naturally made. i was big time Johnson and Johnson fan but after using mamaearth products i switched to it.. go for it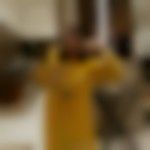 | Jun 27, 2018
I'm using mamaearth product which are organic and 100% safe and brand comes in wide range | Jun 27, 2018
you may use Mamaearth's products for babies which are completely natural and safe. and does not harm the baby soft skin. all products like shampoo, lotion, moisturizer, etc. are good fo skin and hair. | Jun 27, 2018
you can try mamaearth baby products range for babies. i am also using them for my son. like shampoo,hair oil,face wash,body wash, sunscreen lotion, body lotion and toothpaste also. all are natural and organic. try them once you will love them for sure.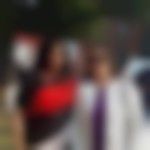 | Jun 26, 2018
I use Mamararth baby products for my kids for some years now. No complaints and kids are happy to use. Recently got their foaming face wash for kids. They are 100% natural and tear free.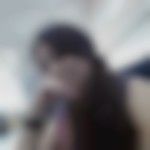 | Jun 25, 2018
Mamaearth products are really nice, its organic & chemical free,it has natural ingredients that doesnt harm the baby's sensitive skin, its shampoo makes the hairs soft & the scalp nourished,it doesnt dry the hairs,u should try it. | Jun 25, 2018
I use Mama Earth baby products for my son as they are organic,safe and chemical free... they are gentle on baby's skin/hair and do not pull away moisture... thereby keeping the skin/hair soft..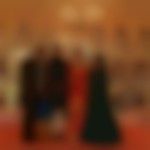 | Jun 24, 2018
Try MamaEarth products... They all are natural n safe for baby skin... I can also using on my son...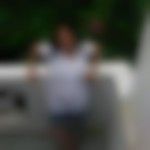 | Jun 24, 2018
Hi.. u can use Johnsons products. I have using JJ prducts for my daughter since she is born. Shampoo, soap, cream... everything. it is innthe market past 125 years. You can use them.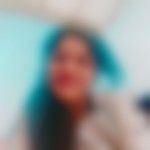 | Jun 24, 2018
Try mamaearth products. They all are completely natural and toxin free. I suggest you not to use soap for baby as it makes the skin more dry. Try mamaearth body wash. Their all products are safe. | Jun 24, 2018
use mamaearth shampoo and other products ... i m using these products r orgainic and baby friendly | Jun 23, 2018
Use naturally made mamaearth products. They all are totally free of harsh chemicals and safe for babys delicate skin. All products are mild nd organic. I used all their products and is really happy using them.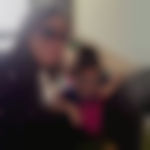 | Jun 23, 2018
thanks to all for ur suggestions definitely i will use the same product as my daughter does not have any problem with Himalaya products | Jun 23, 2018
are you having problems with himalaya? in our experience the johnson products have worked well. i have really liked their baby oil and top to toe . you can certainly try those. they are brilliant products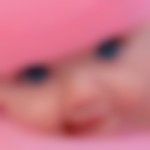 | Jun 23, 2018
hi rashu Mittal ! if the products u r using suit yr baby u can continue with it.. as each child is different what might suit one might not suit other.