Babycare
baby vaccination Created by

Updated on Jun 13, 2017
my baby is 2. 5months old... 1. 5months vaccination was done by a pediatrician but I'm not satisfied... now for 2. 5months vaccination can I consult other pediatrician?
Kindly
Login
or
Register
to post a comment. | Jun 14, 2017
Dear Mom.. don't worry at all.. vaccinations at best for your lo long sound health.. I suggest talk to your ped if something made you worry.. there are two classes in vaccinations one mandatory and other voluntary (rotavirus etc. ).. Understand from ped and you and husband can then decide whether to give voluntary as well... Also babies n momma both have breast choices.. whichever is more comfortable babies prefer that over other.. it is very common.. offer other breast first and then one of his choice.. Take care and happy motherhood.. | Jun 14, 2017
my baby drinks more milk from one breast side and little from the other side... is it ok?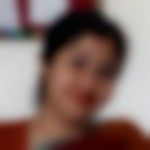 | Jun 13, 2017
welcome dear... Don't worry, all these vaccines are for our children's benefit only. Give your baby enough breastmilk after the vaccine. Your baby will feel better. ..and the bond between you and your baby will be stronger. | Jun 13, 2017
thank u so much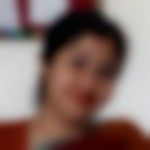 | Jun 13, 2017
Dear Pooja, it is not in our hand dear. If l am not wrong, all pediatricians follow a vaccination chart recommended by WHO as well as Government of India . So we have to follow the guidance of the pediatricians. Please don't worry. | Jun 13, 2017
please tell me what vaccines should be given for 2. 5months baby?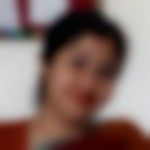 | Jun 13, 2017
Ok.... l can understand your concern. It is really very long time that your little one is having swelling. You can definitely go to an other pediatrician. But l would like to inform you that rashes , redness on the affected area, fever,swelling, loose motion are the side effects of vaccination. So please carry ice cubes with you in a flux. Apply a ice cube wrapped up in a clean cotton cloth as soon as your baby gets the vaccine. It reduces the pain and swelling of the affected area. | Jun 13, 2017
swelling was there in the leg... in fact still swelling has not completely gone... so I'm worried to visit again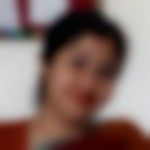 | Jun 13, 2017
Dear Pooja,could please explain me why you are not happy with that doctor? ? | Jun 13, 2017
thank u so much | Jun 13, 2017
Hi Pooja, yes you can go wherever you feel satisfied.
More Similar Talks