Babycare
Baby wants to be in hands and moved as in swing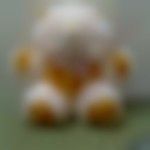 Created by

Updated on Apr 03, 2017
My baby is 3weeks old when she is awake she always wants to be in hands and also wants us to make movements as if she in a cradle it is becoming so difficult for us and stress full also as my hands are paining like hell doing so ..I am so afraid to wat to do if she continues doing it
Kindly
Login
or
Register
to post a comment. | Apr 03, 2017
absolutely it will go off... people who blame you will do tat always... do you believe tat they didn't do those things while parenting... everyone have to come across each phase and it's easy to advise someone.... you dont mind them and take it easy... ur baby is so small to get off these things... she will be changed for sure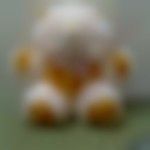 | Apr 03, 2017
I hope my baby also comes out of it soon... | Apr 03, 2017
Tats the spirit Harika... even I was in your same mindset in this phase and used to expose my stress on my family members @ sometime but I was very confident tat it should not be practised and used to do interacting things like this @ my baby and @ last she changed as days pass by... she was completely out of it @ 45 days...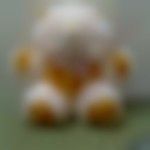 | Apr 03, 2017
Thanku so much dharani I feel so Gud to hear from you because ppl hear are frightening me saying u made her used to this habit so u have to always keep her in hands when awake but it feels good when u say that it may go off in sometime...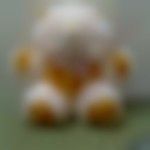 | Apr 03, 2017
thanks dharani, I used this sounding toys but it seems that she is too small to listen to them and be quiet I will try to cope with her some how I hope soon she will be out of this habit | Apr 03, 2017
Harika its happens and it happened to me she slowly became normal @ 2nd month... better you do one thing instead of having her in hands place her in ur lap and interact wit her.... place her in bed Or mat & divert her wit musical toys, merry go round toys, waving colorful toys.... rounding toy helped me muc when I am in ur phase... These struggles are for just few days don't give up & be stressed... just try to divert her when she start to listen it will easy to you to make her to be occupied in her idle time... it will be quite tough @ initial attempt but you will make it...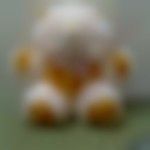 | Apr 03, 2017
Hi dharani thanks for ur kind replies everytime but the problem is not about her sleep she sleeps well in her baby bed beside me but once she is awake she will start crying immediately until we take her in hands I tried changing the rooms I took her outside of house for fresh air when she is awake but she keeps on crying until we take her into hands wave her as in swing otherwise she will cry like hell which we can't see | Apr 03, 2017
Harika.... yes it's happens and don't worry.... place her in cot wit her bed @ any open area like varranda, balcony or sitout where fresh air can be breathed..... if she sleeps while feeding transfer her gently to cradle or bed.... since she is so small she needs ur closeness frequently but don't make it as a practice.... try to transfer her to bed or cradle instead of keeping her in hands and change the environment like sleepin place.... she will be ok as days pass by....
More Similar Talks