Health
baby's health Created by

Updated on Apr 28, 2017
my daughter is 1 and half year old... she only wants milk , curd and ceralac... nothing else... I had tried so many times... bt if I insist her then she vomit.... so can u plzz tell me what to do
Kindly
Login
or
Register
to post a comment.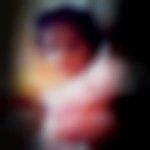 | May 11, 2017
hi Simar ,I am facing the same ,my pediatrician told me to cut sweet things from her diet as sugar fulfil her desire soon even her tummy is empty . so I started to give her little bit spice in her food . and fortunately it working for 10 days .now she is vomiting less and less fussy . I have to take her outside house and show her and engage her . sometimes cartoons also works. I started giving her suji upma with small pinch of black pepper and red chilli also. give oats boiled with some instant noodles masala . | May 11, 2017
Crazyangels4u@yahoo.co.in
same here.. facing problem a lot ..wth her eating habits.. if I play some rymes with video she will hve otherwise she will spit.. my daughter is 1 year 3 months old.... also do take her diff places at home to divert her mind per she is not having | May 11, 2017
thanks shikha for sharing nice blog.. very informative | May 11, 2017
thanks varti.. will try out what u have suggested as i am facing similar eating problem with my son..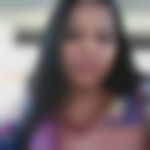 | May 11, 2017
I would suggest you have a look too: https://www.parentune.com/parent-blog/how-to-make-your-toddler-love-food/2261?ptref=sa0l000595z01qt It has diet plan and good example of food items you can give to your child.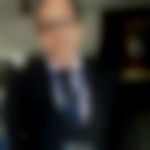 | May 11, 2017
wheat her weight ? hemoglobin level ? | May 11, 2017
ya they love dals u can also try tomato rasam with rice sure baby like it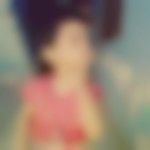 | Apr 29, 2017
children love dals.... try give her yummy wali onion tomato tempered dal... soak roti in it.. mash it properly.. add ghee.. n serve warm... nt at ol thanda.. OR mash rice first.. then add dal wid ghee.. my daughter learned in dis way only... try fried potatoes... cucumber may b she like... try it.. chop in small pieces n serve hope dis help..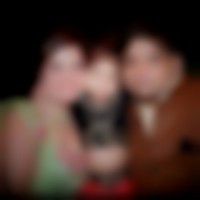 | Apr 28, 2017
same case is wd me dear she always cries n thn vomits | Apr 28, 2017
Simar u could try cow's milk. it is better than Buffalo's milk. u could give a small amount initially and if she has no problems in digestion , u could continue it. | Apr 28, 2017
can u plzz tell me which milk is gud for her... cow's milk or buffalo's milk.... and thanks for ur suggestion.... I will try what u said | Apr 28, 2017
hi Simar Badesha! just don't ask her. have a plate of regular food that u cook for yourself and sit in from of her and eat and keep saying 'wow it's so yummy, it's really tasty, I am going to finish it all. just don't ask her to have it for a day or two . also reduce her intake of milk to 500 ml per day , cerelac once a day and avoid force feeding her. Simar more u'll run after her, farther she will run away from u. also it's important u add other nutrients to her diet ,as of now it has more of Calcium. she needs other nutrients as well such as proteins,carbs, and fat, vitamins and minerals. please reduce her intake of milk and cerelac so that she feels hungry and demands other things as well. at this age she can have what an adult could have minus the spices. hope that helps!
More Similar Talks