Parenting
back answer from my kid Created by Updated on Jan 18, 2013
Hi All, My son completed 6 years in Dec. In all he is a good child but one thing that bugs me is whenever I say anything to him he answers me back .now I am wondering how to overcome his this particular habit. Thanks, Pooja
Kindly
Login
or
Register
to post a comment. | Jan 20, 2013
It is so easy to say "Dont answer me back" that I resort to it time and again. But it does not stop my 5 yr old from doing it again after a few hours. The best way maybe is to get your child to talk about why he/she did that. What does he/she think is best for her. I will again use the brushing example- when I explain to my daughter how the germs will spoil her teeth until she brushes, she is motivated to brush immediately. Mostly, it helps to treat her as another human who would understand information more than orders. When she does what she is asked without a tantrum I hug her and kiss her for being "such a good girl". This positive reinforcement also motivates her to listen more often. However, my friends with older kids say you just have to wait it out... they get better by age 8. :) | Jan 19, 2013
Have we ever tried to think why kids answer back? My daughter is too young to answer back (she is 2) but I remember as a kid I was termed as a rebel because I used to answer back.... back then it was considered terrible. I used to question because we as kids weren't given a chance to have a conversation with our parents. We could not talk about anything besides school/toys/birthdays. I was thankfully extremely expressive and when I was told you cannot question someone who is elder... my response was "why". As adults we shouldn't snap back at kids when they ask you "why" instead give them a reason. 'Answering back' would automatically reduce.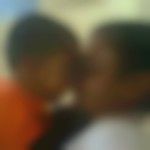 | Jan 19, 2013
The same problem with my 4 years old kid. He always say negative to anything we told to him for e. g. eat breakfast, he replied no, brush your teeth, no, i will not etc. Hence, we start telling opposite like dont brush your teeth, and he immediately starts brushing. What to do? | Jan 18, 2013
Hi Pooja, times are changing, aren't they? While we used to quietly listen to our parents and think twice before saying anything that crossed the line, today kids can really take liberties sometimes, and mostly with mum :) 6-8 is really an in-between sort of age where we expect our children to behave sensibly but at the same time, we are really not able to treat them as grown children. I am raising a preteen and answering back does happen at times, though he is also a good child :) but I have seen answering back usually happens when he is trying to explain his own logic or when he bears the brunt of mum's bad mood. Does your child answer back when being scolded, if yes, you could take time and take a second look at why he was scolded . I have really had to give up on the control freak in me and think differently and focus on why the situation arose. For example, if you scolded him for not finishing milk and he answered back, perhaps you can reduce the quantity to half and make up for it with other food. Also, sometimes I let a heated situation pass and sit back quietly and our good children really notice that they have hurt mum and come back to talk. There is a logic behind that answering back I believe, we need to take a deeper look at the triggers :) tc
More Similar Talks
Top Parenting Talks