Education and Learning
Babycare
Health
Child Psychology and Behaviour
Bad habits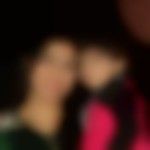 Created by

Updated on Jan 29, 2013
Hello friends, My baby is 2 yrs old now.. she have a habit of sucking 2 fingers all d time. tried many a time to get rid of this habit but no help. I always try to deviate her mind in other things but as she get unattended she do the same. also i ensure that she should not be hungry. but of no use.. Everyone told me that its not good for her health as well as it will create some teeth disorder. Need to know if its really harmful and can anyone suggest any solution so that she would stop doing that.
Kindly
Login
or
Register
to post a comment.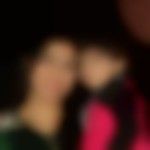 | Feb 05, 2013
thanks all for such useful suggestions.. will surely look forward to all of these.. | Feb 05, 2013
Sheetal, couple of things. I myself used to suck 2 fingers and till the fairly ripe old age of 7. Of course at the age I would do it as it used to induce sleep at bedtimes. There's nothing wrong with me now... :)... so Im living proof that its really fine. However both my fingers still are very slightly discolored, which I understand but no one else would realise. Second- my daughter was a thumb sucker. She is 5 now, but when she started getting teeth, her front couple of teeth grew "out" instead of straight. She was in danger of developing buck teeth. The dentist asked us to make her stop her thumb sucking immediately. When she realised herself, that her teeth were getting affected, she stopped sucking her thumb. So this might be a side effect of THUMB SUCKING rather than any other finger. See a dentist if you are confused. | Jan 31, 2013
Hi Sheetal .My son is 4yrs old and he also had habit of sucking his 2 fingers tall man n ringfinger .he use to do it since he was 1. 5yrs. Honestly i felt its a timepass for him when he is feeling sleepy or tired. but later on i observed that he only sucks his finger when he is sleepy actually and wants to sleep. let me also tell u that not only he puts his fingers in his mouth but also in my mouth while sleeping ! may b thats soul connection he is getting by puting one hand fingers in his mouth and another hand finger in my mouth. but i love it although find it stupid. i m sure as he will grow he himself will leave that. as i had tried all the stuff in world to disconnect him wth this habit. i have to make him understand that in public its not looking so good to do that so understands . Dont worry abt this habit. only u shud take care of hygeine. I wash his hands everytime he touches sumthing unclean. cleanliness is must. i even tell him if he wont wash his hand i wont allow him to suck his fingers so he goes n washes it off. let ur child b what she is. different children have different habits but its not bad habit. its their comfort level. my son has got lovely teeth so dont worry enjoy ! | Jan 29, 2013
Also, please go through the following link. It is a post by a parent with the same concern. You will find some useful tips here. Here it goes: https://www.parentune.com/parent-talk/thumb-sucking/243 | Jan 29, 2013
Hi Sheetal. Trying to talk her out of it will not help as a child may suck on their thumb or finger for comfort. Instead, you may try and keep an eye on the circumstances which makes her want to suck her fingers, so instance, is there any trigger factor such as being tired, bored etc. She is most likely to outgrow the habit by the time her permanent teeth come in, which is around the age of 6 years. So it is unlikely that this habit will affect her teeth.
More Similar Talks
Top Education and Learning Talks
+ Start a Talk
Top Education and Learning question
Top Education and Learning Blogs