Parenting
Outdoor Activities and Events
Balancing between screen time and outdoors time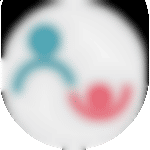 Created by Updated on Jan 27, 2015
When it comes to children these days, one of the most challenging aspect of parenting is to get them away from the virtual world of I-pad, TV, or the smart phone and into some outdoors plays. Join our live chat with an experiential learning expert from Youreka,to get ideas and suggestions on how to reduce screen time and increase outdoor time.
Kindly
Login
or
Register
to post a comment. | Mar 06, 2018
Hello, We are conducting a study of human skills which are important in the age of digital economy. This survey is intended for parents who have children aged from 6 to 13 years old. We would greatly appreciate if you could spend 3 minutes of your time to answer our questions. This would help us to understand the digital economy phenomenon better. Any personal information you provide will be anonymously analysed in conjunction with your survey responses. We will not pass on these details directly. https://do.survey-studio.com/en/survey?pkey=a155a5a7deaa49409212fe1fb35d77ec . Thank you!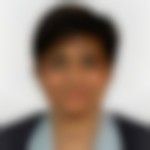 | Feb 07, 2015
Thank you Ankita, Anita, Dr. Deepti & Sheeja for joining in!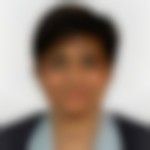 | Feb 07, 2015
Also, if you are more interested in finding out on importance of nature & what's happening around the world on this, visit this website – http://www.childrenandnature.org/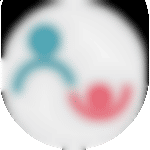 | Feb 07, 2015
Thanks all for participating. If you have any more queries , pls share them at helpdesk@parentune. com. | Feb 07, 2015
but if i don't give my children TV, they will figure out a way to go to others house and watch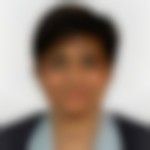 | Feb 07, 2015
I know of many parents who don't keep a TV at home. Then instead of TV time, kids watch educative movies or short videos from National Geographic, Animal Planet etc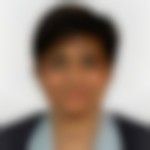 | Feb 07, 2015
apps that help track running, apps that help put photos taken into a nice scrap book, etc can be useful as they enhance learning. They are a means to an end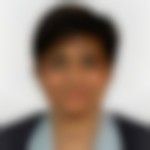 | Feb 07, 2015
Ankita, our main concern here is to get kids off screen. There is nothing more educative than being in nature, playing or observing things - bugs, leaves etc etc. I would not look for educative stuff on screen because that will add on to the games your child wants to play anyway. You will reinforce their need for screen.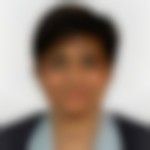 | Feb 07, 2015
Do read our blog yourekaheartbeats. blogspot. com for simple things that you &/or your kids can do outdoors – from cloud-watching to solar cooking!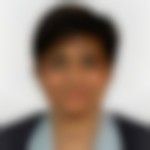 | Feb 07, 2015
What a lot of busy professionals do, is to switch off their mobiles for a period of time so they can focus on their kids. I keep mine away in a room in the evening. It's frustrating for others sometimes, but that can be explained :) | Feb 07, 2015
ok. Also, Nalini, what kind of educative apps or content can be shown to children that are educative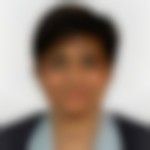 | Feb 07, 2015
Similarly, if we play with them outdoors or do our exercises outdoors, then they will also develop the same habit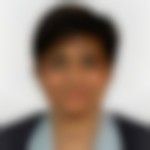 | Feb 07, 2015
If children see this, they will understand the importance if interpersonal relations over & above answering a call or checking social media/emails!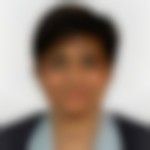 | Feb 07, 2015
One of my friends recently told me that as a family, when they get together or sit for dinner etc, they put a basket in which everyone keeps their mobile so that they can focus on each other!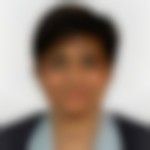 | Feb 07, 2015
which is possibly why our young toddlers these days are so attracted to screen. They possibly see us on some screen all the time!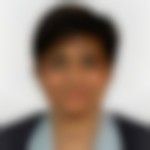 | Feb 07, 2015
Ankita, I strongly believe that role modeling is a big factor. Research shows that children learn by role-modeling. If you say something but do something else, they will learn the 'something else'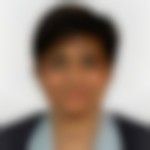 | Feb 07, 2015
Anita, it may be that he is struggling with some of his subjects & therefore avoiding them? Perhaps, sitting with him & understanding the underlying issue can help resolve the procrastination | Feb 07, 2015
But is there a way, children can be communicated this importance?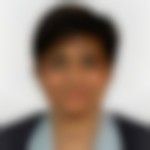 | Feb 07, 2015
However, if we can get some park time or some time to play near trees, we are taking maximum oxygen directly from the trees without the pollution of the air. Therefore, once in a while, tree climbing is a great idea & should be highly encouraged!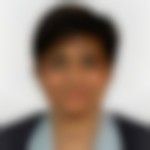 | Feb 07, 2015
In fact, the author of Last Child in the Woods, Richard Louv, who brought awareness to the problem of 'Nature Deficit Disorder' through his research (he is a psychologist) says that even looking out at greenery can relax the eyes & brains so much that stress is released.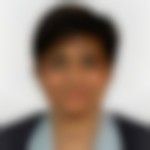 | Feb 07, 2015
Also, I guess if we believe the balance is important, then some changes needs to be made before it is too late. The conditioning to screen can become painful later when it starts affecting studies. More importantly, a lack of green time has been proven to be detrimental to our well-being.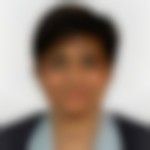 | Feb 07, 2015
Dr. Deepti, I understand. I think one way to look at it is can we balance some green time over the week? So while weekdays may be tough, what about weekends?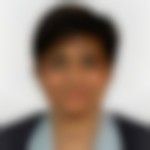 | Feb 07, 2015
I asked a question earlier which may have been missed: do you know why going to a park with trees rejuvenates us? | Feb 07, 2015
Hi nalini,I am a working woman. By the time I come back home I'm too tired to take my 3yr old outside. so he just watches TV and now has got used to it. Wat to do. | Feb 07, 2015
We have fix time for ipad but when study comes he says today I want free time... but daily I cant give him free time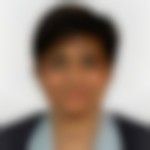 | Feb 07, 2015
Sorry, Anita, I did not understand school time-table...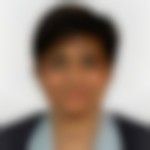 | Feb 07, 2015
Also, it is important to note that green time is not equal to non-screen time. There is a difference. Non-screen time replaced by other indoor activities or studies does not account for green time. Green time is really time spent in nature – like playing football on grass, going to a park, gardening, playing with sand or soil, being near trees, etc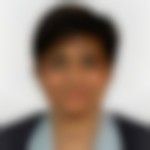 | Feb 07, 2015
That way, ipad is not seen as a "Reward" for doing something he does not like. | Feb 07, 2015
School timetable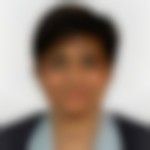 | Feb 07, 2015
My advice would be to delink the ipad & studying. Have an ipad time that is independent of whether he is studying or not. Similarly vice-versa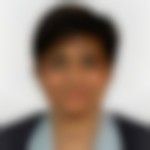 | Feb 07, 2015
Anita, sometimes we as parents forget how it is to be an 11yr old boy! I think even adults find it difficult to stick to a time-table!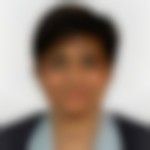 | Feb 07, 2015
Perhaps, if the alternative was to play vs go out to church or shopping? Would that help?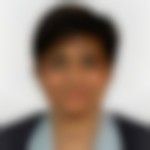 | Feb 07, 2015
:) I am sure that sounds very familiar to many parents, Sheeja! | Feb 07, 2015
He is 4 yr old now | Feb 07, 2015
He learns but not so much concentration,, because he says tat I will read but at last u have to give me ipad,,,,he not taking responsibility of his own work like making timetable.. home work , etc... | Feb 07, 2015
How to react to him. | Feb 07, 2015
I used to call him for outing like church , shop, etc. But he is not willing to come because he miss the episode of pogo which he have already watched plenty time .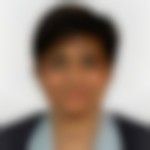 | Feb 07, 2015
Hi Sheeja! If they are very much glued to the screen, then sometimes kids have great inertia or motivation to think of something to do. It's always easy to stay in their comfort zone & play some ready-made game | Feb 07, 2015
that sounds interesting Nalini.. what is the connection between trees and rejuvenating us? | Feb 07, 2015
So u mean that we have to play with them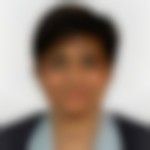 | Feb 07, 2015
Incidentally, do you know why going to a park with trees rejuvenates us?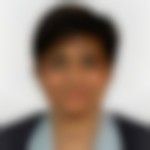 | Feb 07, 2015
Initially, some strictness in getting the ipad out of sight (you can I am sure find a place that they won't find :)) & some motivation by playing with them can go a long way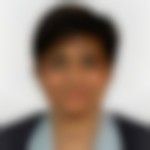 | Feb 07, 2015
So for example, if I go down to play a game of frisbee or basketball with my kids, they won't even look at the ipad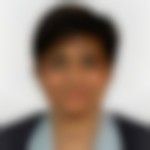 | Feb 07, 2015
Ankita, what I have found with kids is that if I do alternative things with the kids, then they are interested in leaving the ipad | Feb 07, 2015
so Nalini how can i help my son so that he gets the maximum benefits from the ipad, yet understands that ipad is just a part of life and there are other things he needs to do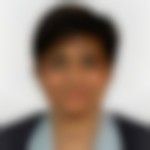 | Feb 07, 2015
The fact that he likes to play outdoor games is a plus. That at least ensures a balance. The challenge is really to get him to study. Perhaps taking it in small steps may help - subjects that interest him for short periods, once he likes those, then longer periods & then maybe subjects that are not so interesting...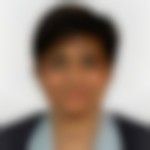 | Feb 07, 2015
Hi Anita, I can understand this as I am seeing it with my son as well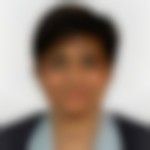 | Feb 07, 2015
Hi Anita, does your son also spend a lot of time on the screen? | Feb 07, 2015
He likes only playing outdoor games and games on tablet,,, grades are going down in ecademics | Feb 07, 2015
hello Nalini. nice to meet you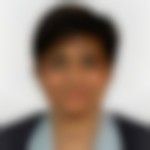 | Feb 07, 2015
You are right, Screen is a fact of life for us. Taking a stand against screen may be futile and more importantly, undesirable. However, like you said, we need to help our kids balance it out.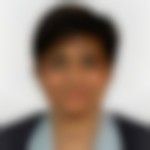 | Feb 07, 2015
Hi Ankita, how are you? | Feb 07, 2015
My son is 11 year running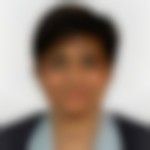 | Feb 07, 2015
Hi! I am Nalini from Youreka Nature Campouts! Welcome to the livechat on balancing screen time & green time | Feb 07, 2015
I wanted to share and ask the expert about my children, one 7 and one 9 years. they are always on the ipad. as they are old enough, even if i hide the ipad, they find it. they don't want to go to play. i have accepted that this is a part of their life. but what can i do to improve it | Feb 07, 2015
Hi parentune, i can't see anything here. is the talk started?
More Similar Talks
Top Parenting Talks