Parenting
Balancing work & home Created by

Updated on Jan 10, 2013
I am a working mom. Since i work in corporate i have a hectic schedule. My child , 10 mths old, stays with the baby sitter and my in laws during my working hours. Naturally he is being taught what my in laws want. However, I want my child to imbibe values that my parents have taught me Also I am left with this guilt feeling that I m unable to give him time. I am having a difficult choice quitting job..... Could any one help me with suggestions.... Regards,Antara
Kindly
Login
or
Register
to post a comment.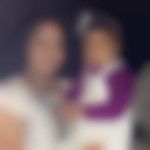 | Jan 17, 2013
Hey here i again agree with neetu n sireesha. I can relate with antara as i have also seen my daughter picking up habits from other ppl in the house n some r good but some habits r bad as well but being a younger person we r not able to express our feeling freely n get frustated .instead i think we should try to be more patient n deal with certain situations in the other way. Afterall the fact is that we cannot control or overpower the behaviour that our lil ones inherit genetically. We can take care that we keep right things in front of our kids what how n when they pickup is completely uncontrollable. | Jan 11, 2013
parentune. com was founded keeping this mission to the fore, that to help urban parents do more in spite of various constraints of the current day and age. You may read more on it on the following link: https://www.parentune.com/parent-blog/challenges-to-urban-parenting/160 | Jan 11, 2013
hi Antara, a couple of relevant reading around this.. https://www.parentune.com/parenting-1. by Dr. Sonali Bassi: blog/spending-quality-time-with-your-child/218?keyword=quality+time 2. By payal :https://www.parentune.com/parent-blog/things-to-do-with-your-children-before-they-grow-up/219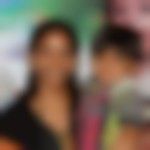 | Jan 11, 2013
Hi Antara, I completely agree with Neetu, I am actually facing that situation at my home, I am a working woman and my 2. 6 yrs son spends most of his time with his grand parents. Both my in-laws love him to the core. But still I feel that they might teach him things which are wrong or which are not acceptable and show my frustration on them stating that don't give him or don't give him that. But they are supportive and moulded them selves according to my feelings. Please understand that we need to change our selves and understand the situation. May be our kids are lucky enough to be taught the traditional values by grand parents and modern values by their parents. Try to be realistic, We cannot stop working as it's an obligation and cannot give our kids better future if both the parents are not earning enough. Hope you understand that it is common and we need to take things as they come and make all happy. | Jan 11, 2013
Thank you all for your valuable suggestions m feeling much lighter now. Hope you pour in your inputs in all my posts. thanks again | Jan 11, 2013
Hi Antara, I want to share my own experience, perhaps may help in easing your concern. I have stayed in a joint family all through and have an 11 year boy. Since my work hours were such, as a baby he did not really have to stay all day with grandparents or a baby sitter for very many years. However, he still would pick up on the family habits :) because habits and behaviors can be picked up even in a short span of time. And its the minutest things that become a cause of concern because we cant voice our disapproval freely. In this regard, my husband was helpful, certain things that I could not convey, he would. Your concerns are valid, however another thing that I have realized over the years is that perhaps as a young and anxious parent, I was overly judgemental AND defensive about the grandparents' way of dealing with the child, which can result in frustration. Over the years, he has learnt things from his grandparents which were perhaps not a priority for me, For example - grandmum has contributed to his faith and belief in God and praying and celebrating festivals the traditional way. With grand dad, he has spent so many evenings giggling and having fun. Grandpa is the guy to get his bicycle fixed, to go buy things for him at the nth hour and so on.. What worked was gently stating one's point and not attacking the grandparents way of dealing with the child. Take care!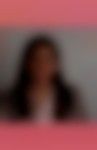 | Jan 11, 2013
Also, recently I read an articles discussing (cant recall where) a few things that new mums should not be guilty about at all - I will try to find the details of that article... it does discuss issues of working women, and the positive of being a working woman is the confidence you will instill in your baby... so let that guilt ward off... and continue spending the quality time with your baby.... cheers...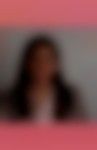 | Jan 11, 2013
Hi Antara, also am told by many friends who have experienced this situation that the memory span of babies of this age is far less... and they are always eager to learn... which makes it easy for them to pick-up new things... as a parent, we are want to teach our kids what we want different from what our parents taught us... parenting today has gone to a different level...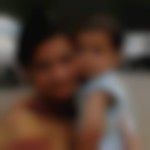 | Jan 11, 2013
Antara, parental guilt is an integral part of being a parent. We all suffer from it. I am sure you are spending as much quality time possible with your baby. Try not to worry too much about it. As your baby grows older you will see that he will automatically pick up your behavioral patterns, your values, etc. Trust me, even if you stay at home you will be left with the feeling that you are not doing enough. Take it easy on yourself. | Jan 10, 2013
Hi Antara. I agree with Prajakta here. Your son is still very young. You will have plenty of time with him. Im sure you are spending all the time you can with him now. He will surely pick up things from you from the the moments you share together. We parents always suffer from the guilt of not spending enough time with our kids or not doing enough for them. Considering the circumstances you are in with trying to juggling work and home, I am sure you are doing your best, which is also passing on to your son. Also you may look at it this way- your son will be getting values from your in laws and from you as well. It will benefit him in the long run. Hope this helps in lifting your spirits :)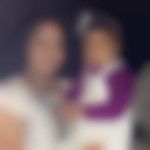 | Jan 10, 2013
Hey antara dont worry so much about your son n take it easy. He is too young to get habituated to anything. Babies r likely to do what they see repetedly but as they growup their behaviour n habits keep changing. Even if today he is doing what his grandparents teach him or do in front of him n he copies it will not be the same always.
More Similar Talks
Top Parenting Talks