Education and Learning
Battling Child Education Payment Blues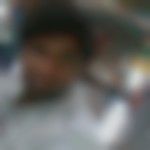 Created by

Updated on Oct 26, 2012
In these days Child Education has become a very big financial Liability . So how do you choose a School/College for your Kids bright Future . for example you look at the Brand or Values/priciples of the Institution . provide some thoughful ideas/examples on this issue through your valuable comments .
Kindly
Login
or
Register
to post a comment.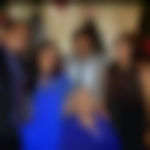 | Jan 31, 2013
My son is 23 and looking at pursuing his MBA in Australia,at present he is researching Universities- He is interested in a Marketing field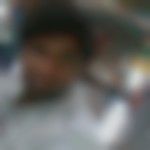 | Oct 29, 2012
Hi Neetu, Thanks for your suggestions & helping me out of this . i really appreciate it. I will keep this in mind when i choose the School. | Oct 29, 2012
Hi Shree, my sister who was in Bangalore, shifted recently to Delhi, her child was going to Primus Public School, which I believe is one of the best schools in B'lore, but the fee is on the higher side, I am told. She did a lot of research though and some of the schools you could consider are : Inventure Academy and Greenwood high school. Also, as a parent to an 11 year old, i can tell you that a) Music and swimming will do no hsrm to a childs academic pursuits. At 51/2, she actually has the liberty and time to do so much, which older classes, such as my child's VI th standard will curtail. she will be just fine juggling music, swimming and her h/w :) b) Its what the school delivers - both academic and co-curricular, is most important. c) The things that count the most are - the methodology. Most good schools now have adopted or are in the process of adopting the new education system - experiential learning - wherein children are given the opportunity to grow in all aspects and its not just the scores that count. So you may want to find out which schools over there qualify this very important criteria. For example - the Heritage school, Presidium and Pathways here in Gurgaon are the ones preferred for their holistic approach to education. d)The student teacher ratio - Gone are the days when each class had about 50 students and one teacher going bonkers. Such set ups still do exist, but you will find schools which maintain 25-30 students per class ratio and that really makes a difference. My child's class has about 28. e) Money matters - the school my child goes to charges a monthly fee little on the higher side but no money is asked for during the rest of the year, excursions , experiences all included. And over the years i figured that its not as high as I thought - 7000 INR a month for class vi - very close to most other similar schools. Tslking to other parents in your locality will help you figure what you really want and which school offers most of it.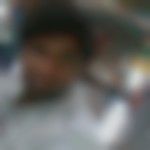 | Oct 29, 2012
Also forgot to mention she was with Euro Kids till now .Pls Suggest .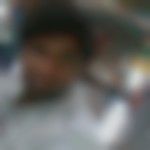 | Oct 29, 2012
@neetu - My kid is 5& half Year old ,she loves Music & Swimming. But i want her to concentrate on her studies now .So little confused as to join her a good school .I live in bangalore .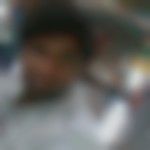 | Oct 29, 2012
Hi Payal - thanks for your post - it is a very good insight . | Oct 29, 2012
Hi Shree, can you please share some more details about your child, the age and professional aspirations, if the child has any particular areas of interest. Would like to add though, that a school's values and principles add to the brand, because at the end of the day, its what the school offers that matters the most, than its branding or how high it stands on the 'preferred schools' list. :) | Oct 27, 2012
Hi Shree. I think what college you choose depends on the course your child is taking. A professional course like engineering or management requires a good placement service, so ideally, check the college's placement record. If the aim is to study further to a masters, maybe a better idea is to enroll in a university campus in graduation itself, or in one of the better colleges from the university. Any top ten ranking for a city would give you the best colleges and they are consistently the same. If the final aim is a phd, check the faculty/ guidance level provided, with other phds from that institute. For schools, I feel the best way is to check the extra curricular activities the school offers. Any school should be well balanced in its activities and not bend the child with pressure.
More Similar Talks
Top Education and Learning Talks
+ Start a Talk
Top Education and Learning question
Top Education and Learning Blogs