Outdoor Activities and Events
Food and Nutrition
Beat the Heat Stroke with Aam Panna.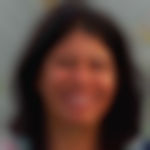 Created by
Updated on May 30, 2012
I saw a great talk with the recipe for Aam Panna and it made me remember that i had recently read about the benefits of Aam Panna . So i thought i should post these for all to see and benefit from ... Beat the Heat – It prevents you from heat stroke, gives you an additional edge to fight the summer heat. This is perhaps due to the fact that it prevents our body from secreting excess salt and iron during sweating. Fight De-hydration – Staying hydrated, especially in the summers is very important and to do that one does need to drink a lot of water. Apart from the water and not counting the bad-for-health soft drinks, this aam panna is perhaps the best option you got. Very easy to make, a lot of water content and good to taste. Vitamin C – It is rich in vitamin C thus adding nutritional value with the other benefits, making this drink even more important. This feature also helps in boosting our immune system. Helps in Preventing Diarrhoea – The summer diarrhoea is a cause for worry for many, however this drink can help with that. Keeping dehydrated, keeping salt and iron in the body, it all helps in preventing diarrhoea. Indigestion and Constipation – It helps in preventing a lot of such diseases and they are all connected with each other. Fight Diabetes – It is believed that mangoes have a positive effect on diabetes. It can help you in fighting against diabetes. Since this is up for debate, make sure to ask a doctor before putting this into action. The same should be for the rest of the points too. Beat Anemia – those of you who are low in iron and face diseases such as Anemia can use this drink to your advantage. Being rich in iron it can help you to fight against Anemia. Anti-oxidants – Antioxidants present in mangoes helps in fighting cancer. Improves digestion – Another problem that grows in the summer but aam panna can fight the acids and keep your stomach cool.
Kindly
Login
or
Register
to post a comment. | May 30, 2012
Hey thanks swati for the info , i knew that having Aam Panna was beneficial but i never knew it had so many health benefits. Thanks for sharing ....
+ START A PARENT TALK
Top Outdoor Activities and Events Talks
Top Outdoor Activities and Events Blogs
Top Outdoor Activities and Events Questions