Parenting
bed time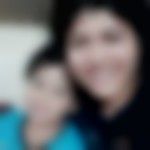 Created by

Updated on Nov 28, 2016
hi ppl tell how u make ur kids sleep in the night. my son is 19months very active , super happy with very good routine ..he sleeps almost 12-13 hr everyday.... plays a lot. but lately it becomes very difficult to make him sleep.... he hate if I swing him... he will roll on the bed n sleep on his own. ohh god it's has become a long task now. if I take him in the room at 10. 30 he will sleep at 11. 15 or 11. 30 types.... tell me ur experiences n sone tips or tricks (if u have any)
Kindly
Login
or
Register
to post a comment.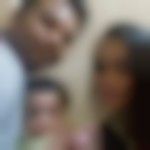 | Mar 25, 2019
my baby 2 months she dont sleep at night

| Apr 30, 2018
Happy birthday so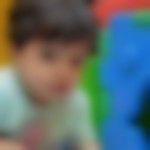 | Nov 30, 2016
hi......... u can totally relate myself with u.. i too face d same problem these days......... I have a 26 months daughter, initially she was early to bed....... but few months ago Peppa worked into our lives n everything changed...... my daughter is addicted to it....... stays late awake to watch peppa pig..... best thing is took wake them early... early lunch n noon nap n evening play of half hour........ early dinner... early to bed....... will try to resume things as before...... healthier routine...... all d best ..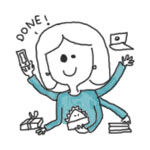 | Nov 29, 2016
Ohhh good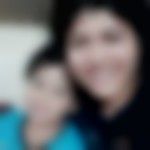 | Nov 29, 2016
hahaha yaa rakesh I tried all nothing worked yesterday he was to crenky to sleep in the last I had to give him my mobile to watch rhymes n while watching he slept. he was in some other mode yesterday I'll try today let's see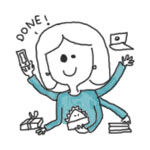 | Nov 29, 2016
Good morning Mansi! Have u tried anything? | Nov 29, 2016
thanks Mansi:) I never ever wanted twins in fact two kids but first time I had twins gods wish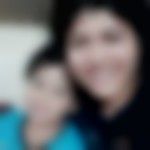 | Nov 28, 2016
Archana proud of u ...I always wanted twins but after having this monkey goooood I give up.... u rock baby....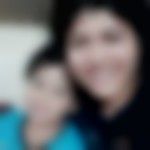 | Nov 28, 2016
thank u Ichchha we do that in fact I have to tell my husband to calm him hahaha but I'll make him run from. today.... after playing in the park he is already tired this way he will be exhausted I knw | Nov 28, 2016
hi mommy ! I m mother of twin boys they r 2. 5 yrs even I face same problem but I have experienced d day u wake them early n din allow to nap more than 1. 5 hrs in noon they sleep early at night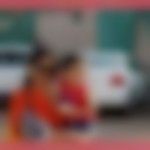 | Nov 28, 2016
hi mansi... i before taking my baby to bed try n play with him a lot... which exhausts him... and sleeps better... i am trying this from last few months as i was facing the same problem like you.. and the results are coming better day by day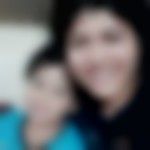 | Nov 28, 2016
ok Syeda I'll try this today but he keeps rolling on the bed hahaha n sleeps where ever he feels like hahahaha but I'll try to clam him today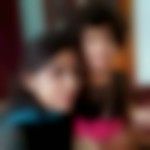 | Nov 28, 2016
Yeah dats wat mansi.. rite now wat he is into u try dat only.. softly humm his rhymes only n pat him.. it Wil help him sleep n mothers r deir favorite singers.. for stories let him go to school.. dey understand better :)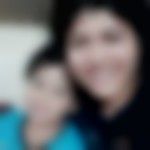 | Nov 28, 2016
syeda I really don't knw what will he learn or listen to after school but right I remember all the rhymes ....this is all I have in my life right now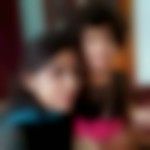 | Nov 28, 2016
haha yeah.. but dose r tv rhymes even my baby was into it.. u shud hear d pre school rhymes full on perfect sentences :P dat tym once teacher starts wid d stories in school u can do it at home too.. dey listen to teachers more na dats y m sayin :)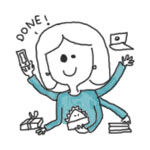 | Nov 28, 2016
Maheshu I agree with u n mansi. Also I love 2 sleep in afternoon. Lekin Jane kaha chale gaye wo din. Abhi Sunday sota hu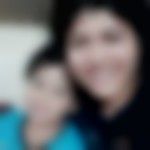 | Nov 28, 2016
yaar Rakesh I tried to show him doremon n chota bheem but no use may be after few months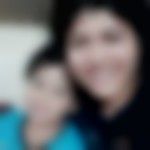 | Nov 28, 2016
ohh no syeda rhymes wala stage is here ufff ask me I remember all the rhymes Hindi/English by heart now...... he doesn't speak much right now but he gets the remote to me eeaa eeaa ooo eeaa eeaa ooo..... means I have to put old McDonald on Tv n thn it goes on n on fellowed by other uffff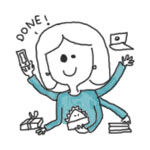 | Nov 28, 2016
Mansi what about pogo channel. Haha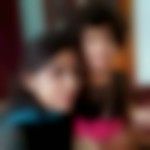 | Nov 28, 2016
it works but ur baby s too small for dat.. d rhymes wala stage shud come n keep goin after dat usually dey get interested in stories.. n d rhymes stage s 2+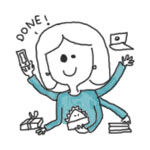 | Nov 28, 2016
Mai samja nahi. Means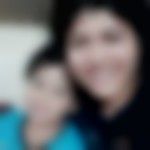 | Nov 28, 2016
really Maheshu when he sleeps I watch TV my fav shows for sometime seriously yaar other only rhymes n songs aaaaahhhhh!!! dimaag pak chuka hai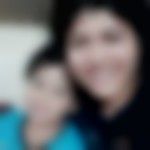 | Nov 28, 2016
ohh here's one more question to the mothers of 18-20 months babies.... have u guys tried reading to them in the night?? does it work?? I never tried but hard a lot like how these firagis do to their kids... | Nov 28, 2016
I agree with u mansi .. Afternoon sleep s must... n rakesh afternoon sleep s not even gd for babies but That s the tym when we mommies get some time to sit back n relax or do our personal work.. it dosent matter if baby sleep for an hr or more because whole day running behind them we feel tired n when we get time for ourself in afternoon v feel heavenly . ..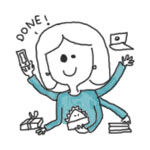 | Nov 28, 2016
Good night Mansi. Hehe he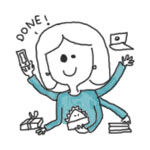 | Nov 28, 2016
U r right syeda.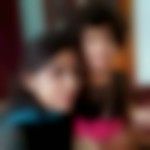 | Nov 28, 2016
if he dusn sleep on his own its fyn.. but babies need nap.. so please never force to skip dat.. jus alter time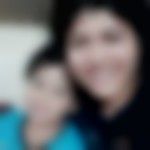 | Nov 28, 2016
over tired baby will also be very crenky all day n even won't be able to sleep properly in the night ....i think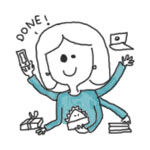 | Nov 28, 2016
Yes yes same here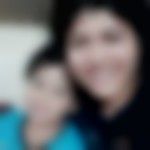 | Nov 28, 2016
but rakesh I think thy need a good nap in the afternoon it's good for their mental growth also my son sleep very well in the night it's just he has started taking some time.... which is I guess every parent problem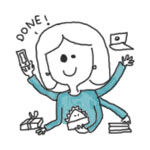 | Nov 28, 2016
Mere khayal se afternoon no sleeping idea best. Unko khatarnak nind aati hai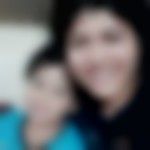 | Nov 28, 2016
@sayeda thanx yaar I'll try the tips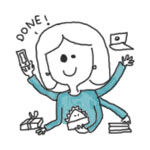 | Nov 28, 2016
Welcome mansi. Yes all parents have same prob. Hehe he Main Mera experience Bata diya.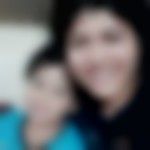 | Nov 28, 2016
thanx rakesh I do that..... I'll apply all the ideas now hehehe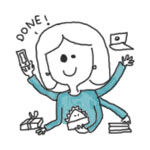 | Nov 28, 2016
Mansi all lights switch off kar do including night lamp . He will sleep in 10 minutes we r doing same. I hope its helpful. Other option is no sleep in afternoon.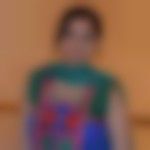 | Nov 28, 2016
I too have same problem... but my problem have got solved to an extend.... please don't allow ur kid to sleep for more than an hr in the afternoon.... allow him to run and play as much as possible in the evening hrs so that he gets tired .....feed him well at around 8 pm and create sleeping atmosphere for. abt an hr from 830 to 930pm... he should start sleeping by 930 pm after few days if the above routine is repeated daily.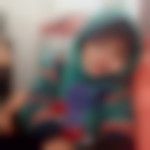 | Nov 28, 2016
hi all... my son is also 18 months old... and he is also not ready to sleep on time.. everyday it will be 11 or 12... he will sleep when he wants not before ..it common i think... we can jst try...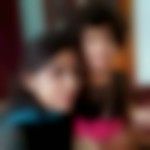 | Nov 28, 2016
I think it's a common thing.. even v go to bed wen v feel sleepy.. Very few people go to bed n try sleeping.. so I guess it's d afternoon time too.. jus c dat his nap s before 4.. n yeah v can't do much to make dem fall asleep soon ..so u try finishing al ur work before dat n den peacefully take him to bed.. as d other lady said try pretending to b asleep too.. once ur work s done n u too r ready to sleep it dusn matter much even if he takes sum time to fall asleep.. n yes his swinging stage s goin dats y he s liking bed now n it's d rite time so b happy ur son s preferring d bed :) my daughter too sings rhymes n al on bed though it's dark n al cozy.. I need to keep humming n patting.. sometimes I even fall asleep by mistake meanwhile n suddenly wake up n c she too wud b asleep :P so even if it takes 45 min don worry.. jus sleep together :) but nobody s a perfect mother so evertym can't expect al d work to b done early dat tym jus let go n forgive urself.. either finish after making him sleep or try waking up little early in morning ur rest s important too :)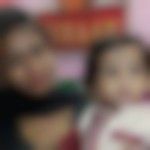 | Nov 28, 2016
same here my son gng to sleep after 12. 30 everyday but when he fell to sleep in d afternoon he sleep at 10 to 10. 30... any other trick for sleeping early please let me know...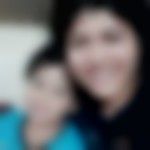 | Nov 28, 2016
hi shweta chalo from today I'll also do that lets see kuch asar hota hai kya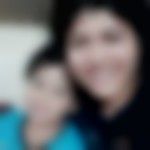 | Nov 28, 2016
rakesh I really don't want him to be awake for full 12-14 hrs he will get very cranky... n it's routine is good he sleeps for 2-3 hrs in the afternoon which is good i guess for him growth also. n when he is up he runs like mad he gets tired yaar....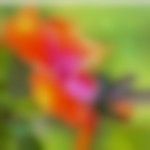 | Nov 28, 2016
hii mansi, I now a days try a trick if my son doesn't sleep then I pretend to sleep in front of him. baas itna Karna hai aur 10-15 minutes k baad woh khud so jata hai. he is 15 monthly old now. | Nov 28, 2016
☺☺☺ same thing here also....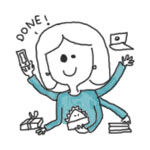 | Nov 28, 2016
Hi Mansi. Please avoid to sleep in after noon so he will sleep easily in night. My daughter doing same she will sleep easily p10. 30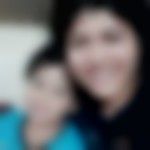 | Nov 28, 2016
uff seriously yaar kuch toh karna hoga ....we need to do some research now hahaha !!! | Nov 28, 2016
ufff mansi same here yaar 10 baje bed pe lao par soyenge 11. 30 ya 12 baje hi .. afternoon sleep s only for 1 hr only for my daughter .. whole day up n down but still late night .. I hv to tell stories rhymes this tht blah blah every thing but before 11. 30 she ll not
More Similar Talks