Health
Bedtime problem and mouth stuffing.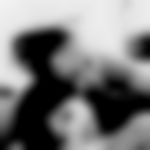 Created by Updated on May 25, 2017
hi my daughter is getting hyper active at her bed time. it will take 1. 5 hrs to make her sleep. I tried to make her sleep in my lap, cradle, next to me. even try to offer her nursing but she wanted to play. I tried to make her sleep in low light as well as in the dark. and yes during day time she hardly sleeps for an hour. she is underweight and since last few days she refused to eat much. she has the habit of mouth stuffing. pls help me for that also. she lost her appetite since last 2 months n its almost 60% less before 2 months. thank you.
Kindly
Login
or
Register
to post a comment.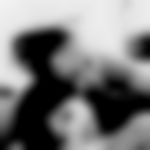 | May 31, 2017
thank you so much Shikha | May 31, 2017
Shivani her body clock is set and it will take time to adjust to any change . since she is used to getting up late and skipping her breakfast, it will take time for her to change routine. u have to be really patient and gradually make her wake up early .say make it fifteen minutes earlier than previous day. so if u have been waking her up at 10, now wake her up at quarter to 10 and next day again 15 minutes earlier .this will not put her system under stress . also if possible take her to the park, or play with her in the morning, as increased physical activity will make her feel hungry and she might accept whatever u offer to her.. have patience and try and understand her likes and dislikes, what works well with her and what irritates her. Shivani, it will take time but she will come around sooner or later.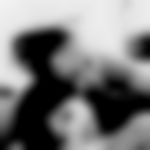 | May 31, 2017
hi Shikha thank you. bed time problem is resolve slowly. I skipped her evening nap. but still facing her mouth stuffing problem. because of that she vomit her meal most of the time. she slept at around 11 or 12'o clock. and wakes up at 9 or 10. she hardly feed during night. daily I try to give her different different breakfast but she refused to eat. then she directly had her lunch. I am really worried for her because she is underweight. pls suggest something. thank you. | May 25, 2017
ho Shivani Bariya Sheth! how r u! it's indeed frustrating when children don't sleep even after persistent attempts to make them sleep.. Shivani it seems she doesn't want to call it a day and makes all attempts so that she doesn't have to fall asleep. try not to give your reaction. just dim the lights, minimize distractions around, face towards other side and lie down . pretend u have already slept. also during the day shift her sleep time one to two hours before she normally sleeps so that the gap between nap and night sleep is increased. the more u would seem to make efforts to make her sleep , more she would make efforts not to sleep. hope this will be of help to u!
More Similar Talks
Top Health Talks