Parenting
Behavior of elder child with younger one.. Created by

Updated on Mar 28, 2015
HI.. This is Amruta.. I have 2 daugthers elder one is 3 year old And 2nd one is just 7mnth completed.. My problrm is since my younger baby born my elder daugther's behaviour has been changed.. She has became arrogant.. She always bite her some time hits also.. I always try to tell her that she is ur small sister.. Play with her carefully love her.. For some time she listen then she start doing the same thing.. So the end result i start shouting at her.. she think that we love small baby only not her pls pls advise on this how to treat her .
Kindly
Login
or
Register
to post a comment. | Jun 14, 2017
hi everyone, the advices provided by all, I have tried giving more attention to the elder one, helping in chores related to the younger one but again the elder one starts hurting the baby. please help us out on the same.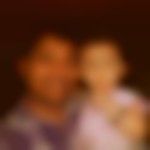 | Mar 30, 2015
Hi Amruta, We are also facing similar situations. with our children. | Mar 30, 2015
Hi Amruta, she is just having some insecurities and missing all the attention which ealier she used to get. tell her again time and again hw much you love her and that she is your first baby and will always be special to you. spend some time with her, even 15 mins to half hour, when the new baby is not around and you are not doing any chores. spend that time exclusvely with her--palying, colouring, in the park, telling story etc. also ensure, everyday both the children too play together where no adult tells the older child to do this or not to do that. let her figure her own way with the new baby and her own way of accepting and loving her. and most improtantly don't check her (and ask other family members also the same) when she is playing with the new baby. a small shove and small tug will not harm the new baby but a constant checking of the older child, will mak her resentful. | Mar 28, 2015
Amruta kingaokar, This is a common thing with children when a new baby comes in. To deal with this, let her play with the baby alone,when the baby is in good mood (you can check or watch from outside quietly to ensure the baby is safe); do not check her too often when she is around the new baby or children start feeling they are getting scolded because of the new member; let her help in small chores of the new baby, helping you dress her. This will help generate a bond, but you will require to be patient. If someone gets a gift for the new baby, ask them to give it to the older child first. Let her satisfy herself and then it can be given to the younger one. Hope this helps.
More Similar Talks